TAURUS PLAYERS since 2008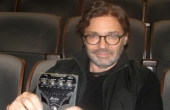 Al Di Meola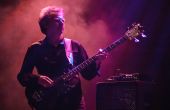 Colin Bass (Camel)
Anna Portalupi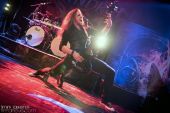 Steven Wussow (Xandria)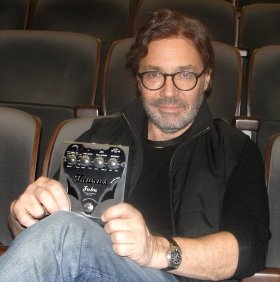 Al Di Meola
Al Di Meola is an acclaimed american jazz fusion and latin jazz guitarist composer, and record producer. With a musical career that has spanned more than three decades, he has become respected as one of the most influential guitarists in jazz to date. In addition to a prolific solo career, he has engaged in successful collaborations with bassist Stanley Clarce keyboardist Jan Hammer violinist Jean-Luc Ponty guitarists John McLaughlin and Paco de Lucia as well as Carlos Santana, Paul Simon...and any others.
Al Di Meola went on to explore a variety of styles, but is most noted for his Latin-influenced jazz fusion works. He is a four-time winner as Best Jazz Guitarist in Guitar Player Magazin's Reader Poll. In collaboration with John McLaughlin and Paco de Lucia he recorded the best-selling live album," Friday Night in San Francisco". The latter album became one of the most popular live albums for acoustic guitar ever recorded and was sold more than two million times worldwide. Guitar historian Robert Lynch states: "In the history of the electric guitar, no one figure has done more to advance the instrument in a purely technical manner than Mr. Di Meola. His total command of the various styles and scales is simply mind-boggling. I feel privileged to have been able to study his work all these years."
Al uses Taurus Silver Line effect pedals: Zebu (Reverb/Dealay) and Dexter (Octaver).
Colin Bass (Camel)
Colin Bass
British bassist, composer and record producer Colin Bass has worked with a broad range of international artists across the stylistic spectrum. Known to many as bass-player and vocalist with progressive rock legend Camel (1979 to the present day), he has also played with artists such as Malian superstar Oumou Sangare, Algerian oriental jazz piano maestro Maurice el Medioni and British guitarist Steve Hillage, amongst others. An award-winning record producer, he has produced albums for Krar Collective (Ethiopia), Sambasunda (Indonesia), The Klezmatics (USA) and others. In January 2013 he recorded the Nigerien band Etran Finatawa in a tent in the Sahara Desert, resulting in the critically acclaimed album, "The Sahara Sessions". In October 2013, after a 10-year hiatus, Camel were once again on the road in Europe, playing to sold-out theatres. Colin's bass rig: Taurus Qube-450 with 1x TS-210N and 1x TS 112N. Colin's verdict: "I'm still amazed at the power and depth of tone, as well as clear, singing highs that this compact rig puts out. I shall be using it again on the Camel 2014 tour".
Colin uses Qube450, TS210N and TS112N.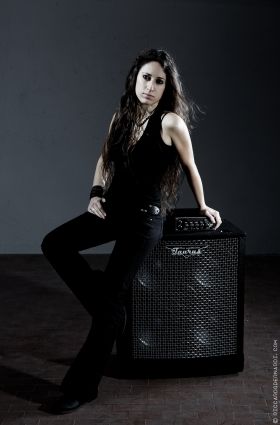 Anna Portalupi
Born in 1983, Anna Portalupi has become one of the most successful and known female bass players in Italy and Europe. She is featured in some of the most important melodic rock records of the last few years.
She has worked with people like Bobby Kimball and Steve Lukather of Toto, Bruce Gaitsch and Bill Champlin of Chicago, Phillip Bardowell of the Beach Boys, Mitch Malloy, Tommy Denander, Lars Säfsund, Norwegian rock queen Issa, hard rock masters Hardline and some of the most famous Italian guitarists like legendary Alberto Radius, Ricky Portera, Maurizio Solieri and Zucchero's guitar player Mario Schilirò.
With Hardline she has entered the Sweish and American charts with their 2012 come-back record "Danger Zone".
She is known for her solid rock playing and musicality and also for her amazing stage presence.
She got in touch with Taurus thanks to Bruce Gaitsch and fell in love with the quality of the sound and the response of the amplifiers. Finally with Taurus she has found her sound and tone and proudly endorses these amplifiers and pedals on the road and in the studio everyday.
Anna Portalupi uses Taurus Qube-450 oraz THD-450T amplifiers, TN-410 speaker cabinet and Silver Line effect pedals: Abigar and Zebu.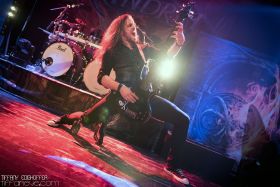 Steven Wussow (Xandria)
After being a touring and recording artist for almost 20 years Steven Wussow joined the German Symphonic Metal Masters XANDRIA in 2013. With Xandria he recorded the highly anticipated album "Sacrificum" (2014) which was followed by a massive world tour. Those more than 150 shows took the band around the globe. After the release of their "Fire & Ashes" EP (2015) Xandria unleashed their latest and up to date most successful record "Theater Of Dimensions" in January 2017. Xandrias "Tour Of Dimensions" World Tour is said to be even longer than its forerunner! It is going to cover the last white spots on Xandrias World map.
And this is where the friendship of Steven Wussow & Taurus begins…
"You know we have been working on a completely digital basis since for a couple years. But to be honest I always missed the thunderous sound of my good old, huge (!) bass rig. I`ve tried out almost every pedal and preamp on the market, but something was always missing.
Then Taurus offered me their help in finding that missing piece of my sound puzzle.
They send me the T-DI Plus Mk2 and what more can I say than…. YES MAN! THIS IS IT!
Believe me when I say that this tiny masterpiece crushes EVERY regular bass rig I have ever played!"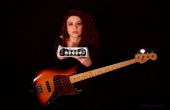 Poliana Magalhães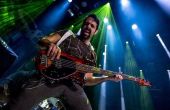 Fabio D'Amore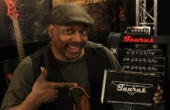 Otto Williams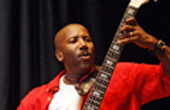 Nathan East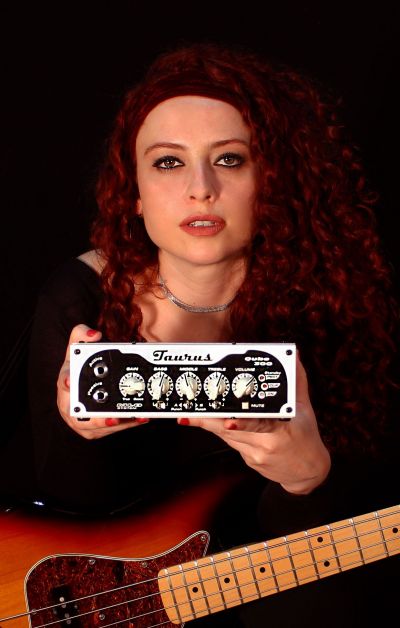 Poliana Magalhães
Born in Brazil - 1988, she started playing bass at 12 years old. Became bassist of a typical Show Band in Brazil where she spent almost 10 years playing different styles of music and getting performance experience. At 21, Poliana left her hometown to travel around Brazil working as freelancer with different bands and singers [Rock, Samba, Funk music, Brazilian Popular Music - MPB, Samba Rock, Brazilian Country Music, Pop].When she was 24 she won a national contest to be endorsed by Tagima, one of the most important instrument brands in Brazil. She was selected by the best Brazilian musicians. During this time she kept working as freelancer, as a teacher and as a STUDIO MUSICIAN, recording with artists of different countries.​When she was 26 she moved to Europe where she played with BERG (Portugal) and Dilana Smith (USA) in Europe and USA tour, Island Life in Ireland and others.​She performed at The Iridium Jazz Club in New York City, Lucky Stryke in Hollywood, At the Blues Fest in Ingolstadt - Germany, at the Jazz Porto in Porto de Galinhas in Brazil, at TV Shows in Brazil and Portugal and many others.​Currently, she works as resident bass player of the late show Adnight at Rede Globo in Brazil with Marcelo Adnet and great Brazilian artists like Daniela Mercury, Ivete Sangalo, Luiza Possi, SPC among others.​She is a great performer, side woman and studio musician recognized for her versatility, performance, groove and unique style.
Website: www.polianamagalhaes.com
FB, Instagram and YouTube: polianamagalhaesbass
Poliana uses Qube-300 and TR-212.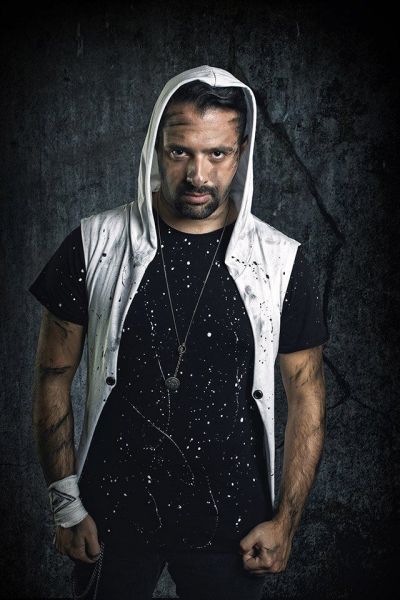 Fabio D'Amore
Fabio D'Amore is a professional musician, born and raised in Italy. Beside his experiences in touring all over the world, with bands like Serenity, Xandria, Fairyland and much more, he is also focused on producing in his own recording-studio and sharing his knowledge with students by giving private lessons.
Allthough Fabio is willing to teach all kind of genres, he specialised his lessons on progressive rock and metal, which is rarely offered in official musicschools but very popular nowadays.
Website: www.fabio-damore.com
Facebook: FabioDAmoreOfficial
Fabio uses Taurus T-Di Plus MK2.
Otto Williams
Otto Williams is a professional producer, musician and musical director who has performed on stages throughout the world. He has worked professionally within television, theatre and concert arenas. He performed live with Chaka Khan, Bobby Brown, Amy Winehouse, Ray Charles, Sia Furler, Roots Manuva, Michal Urbaniak and he worked in studio with Sia, Kalashnekoff, Cartel, Steve Swindle. He has also worked in Coca Cola "The Real Band", BBC Queens Jubilee "Dancing in the streets" and Sapporo Beer commercials.
Otto Williams uses Taurus Silver Line effect pedals: TUX, Abigar, Vechoor, Zebu and TDi preamp.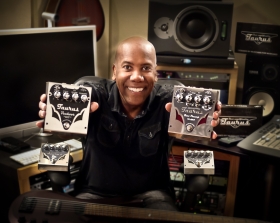 Nathan East
East has recorded, performed and co-written songs with Anita Baker, Babyface, B.B. King, Eric Clapton, George Harrison, Elton John, Michael Jackson, Stevie Wonder, Sting, Quincy Jones, Al Jarreau, Kenny Loggins, and Herbie Hancock. He co-wrote the Number one hit song "Easy Lover" for Phil Collins and Philip Bailey.
He performed on the Grammy Award- winning Unplugged album with Eric Clapton which featured the classic song "Tears In Heaven" (1992). East, a long-time member of Eric Clapton's studio and touring bands since the early 1980s also played on Clapton's "Change The World" which won the Grammy Award for Song of the Year in 1997. Other DVDs and videos Nathan appears on include Babyface Unplugged (1997), Phil Collins' "Live & Loose in Paris" (1998), Eric Clapton's 24 Nights (1991), One More Car, One More Rider (2001), Crossroads Guitar Festival (2004), Fourplay "Live in Cape Town (2006), Andrea Bocelli's, Vivere Live in Tuscany (2007) and David Foster & Friends (2008).
East was invited to play at We Are One: The Obama Inaugural Celebration at the Lincoln Memorial in Washington, D.C. in 2009, with a cast of luminaries of all genres of music.
East is one of the original members of the contemporary jazz group Fourplay, along with Bob James (keyboards), Lee Ritenour (later replaced by Larry Carlton) and Harvey Mason (drums). Their Grammy Award-nominated albums have earned platinum status, and have topped Billboard's contemporary jazz charts.
Nathan East uses Taurus Silver Line effect pedals - Abigar, Tux, Vechoor, Zebu and the preamp T-Di.
"When I first saw the pedals I liked them, but now after playing through them, I don't like the pedals... I LOVE THEM!"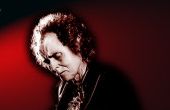 Mark Egan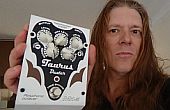 Bruce Boulliet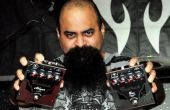 Tony Campos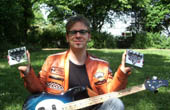 Lars Lehmann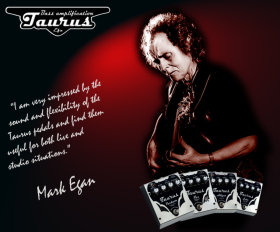 Mark Egan
Mark Egan is American jazz bass guitarist and trumpeter. He is considered to be one of the most respected and in-demand electric bassists on the music scene today. His unique fretless bass sound and style is both distinctive and versatile and his musical contributions incomparable. With three platinum & three gold albums to his credit, Mark has recorded with the likes of the Pat Metheny Group, Sting, Arcadia, Roger Daltry and Joan Osborne; performed with the Gil Evans Orchestra, Marianne Faithful, David Sanborn, John McGlaughlin and Sophie B. Hawkins and has added his musical prowess to such movies and television shows as; Aladdin, The Color Of Money, A Chorus Line, NBC Sports, ABC's All My Children, CNN/Headline News and numerous award winning television commercials.
Mark Egan uses Taurus Silver Line effect pedals - Tux, Vechoor, Zebu and the preamp T-Di.
"I am very impressed by the sound and flexibility of the Taurus pedals and find them useful for both live and studio situations"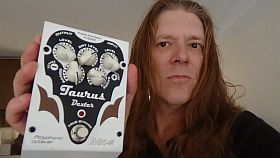 Bruce Boulliet
Bruce Bouillet is a guitarist who played in the bands Racer X, The Scream, DC-10, and Epidemic, also a composer and procucer owning four recording studios. He's known for such successes as winning 2005 GRAMMY for best rock performance "Whiplash" with Motorhead, touring with his friend Paul Gilbert for tour in Japan or U.S / Canada G3 tour with Joe Satriani , and John Pettrucci, not to mention creating a music l icensing library currently featured on NASCAR, MLB, NFL, or MTV.
Bruce uses Taurus Dexter MK-2 Octaver
I think the Dexter MK-2 is the best octave pedal on the market. Super smooth tracking! Also with the ability to set a range where the octaves are active, and being able to blend the hi and lo octave makes it very versatile live and in the studio. It also features the best sounding hi octave I've come across!!!
Tony Campos
During last 20 years Tony has been delivering low end for such acts as Prong, Possesed or Ministry. Under his stage name "Maltido X" he's been a member of Static X for 16 years. Since 2011 Tony is offical bass player of legendary Soulfly. Knowned for his devastating tone, great technique and unique stage presence Tony is one of most active and experienced metal bass players around.
Tony uses Tux SL compressor/limiter and Abigar SL multidrive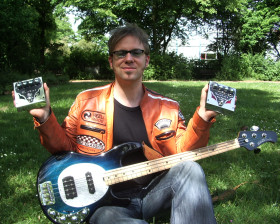 Lars Lehmann
Lars Lehmann is a top freelance bassplayer, editor, author and teacher from Germany.
He has worked with artists like U.F.O., Uli Jon Roth, Simon Phillips, Vinnie Moore, Marty Friedman, Gus G., Mousse T., Roachford, Sydney Youngblood, Clyde Stubblefield, Bobby Byrd, Pee Wee Ellis, Randy Hansen, Mark Boals, Lyn Collins, Martha High, Vicky Anderson and many, many more.
In 2010 he released his debut solo album MUSIC LIKE PICTURES which is being distributed via his webside. He is also the author of one of the most highly acclaimed teaching method books for slap bass entitled "Slap Attack".
Lars has been the editor in chief of german bass magazine BASS PROFESSOR ever since 1996. Besides that he also teaches bass guitar at the university of the city of Hannover, Germany, and is also a guest lecturer at the "Academy Of Contemporary Music" in London, UK. Lars is endorsing Music Man basses and Markbass amps and cabs. www.larslehmann.com.
Lars Lehmann uses the Taurus Silver Line effect pedal TUX as well as the preamp T-Di.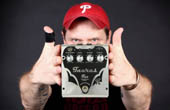 Wojtek Pilichowski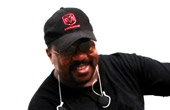 Reggie Worthy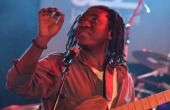 Richard Bona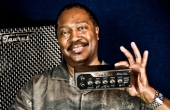 Felton Crews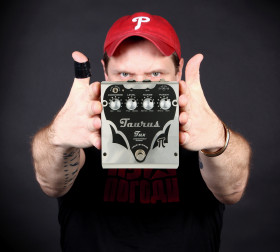 Wojtek Pilichowski
Wojtek Pilichowski has been working as a musician since 1992. He has realised 7 solo albums till now (over 70 000 copies). As a session bass guitar player He realised over 120 albums-most of them with the greatest stars of polish music world. He was repeatedly entreat for cooperation with famous worldwide musicians such as Enrique Iglesias, Tony Royster Jr or Chris de Burgh during their visit in Poland. Wojtek is one of the most famous and recognised bass guitar lecturer who lead the most prestige workshops in Poland. Pilichowski was nominated three times for Polish Phonographic Academy Award. He was selected seven times by readers of "Guitar and Bass" as the best polish bass guitar player. Since 2005 he was guest of festivals: Euro Bass Day (Italy), European Bass Day (Germany), UK Bass Day, Bass Player Live (US).He is invited for shows and concerts from Almaty to Los Angeles.
http://www.pilichowski.pl/
Wojtek Pilichowski uses Taurus Silver Line effect pedals - Abigar, Tux, Vechoor, Zebu and the preamp T-Di.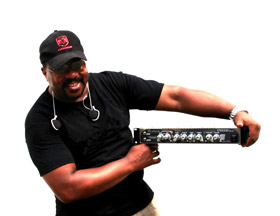 Reggie Worthy
Reggie Worthy's career as bassist, singer, and songwriter spans almost 4 decades. Already as a teenager in Plainfield, New Jersey, USA he played professionally. While still in school REGGIE played bass on his first local hit, "Let Me Be Your Man" by Tyrone Ashley. Most of his early experience came from playing live with his buddy Gregg "Daffy Duck" Fitz(Quazar, John Hickey Band, Bootsy Collins) in a band they had called Underground Funk. After finishing school he moved to Los Angeles, California where he became bassist for the Ike & Tina Turner Soul Revue(Nutbush City Limits, Proud Mary, etc) and the group STARGARD(Which Way is Up).
While living in LA, Reggie would often fly to Germany to play on a production or do some live playing. During this time he recorded albums or played live with Frank Diez(Peter Mafay), Eric Burdon(The Animals, War), Jackie Carter, Udo Lindenberg, Falco, Inga Rumpf, and more.
He came to Munich, Germany in the early 80's to record an LP and play some live gigs for Patrick Gammon(Ike&Tina Turner) and ended up staying. Since that time REGGIE has played with or is playing with groups like US 5, N´Sync with Justin Timberlake, Stefan Gwidis, Albano & Romina Power, Arkarmo, Nico Suave, STOPPOK, Universal Supersession, D-Phunk, Käpt´n Kaos, The Giants(Australia), Denise M´baye, Aleksey, Emergency Room, Howard Carpendale, Jimi Voxx, and more.
Reggie Worthy uses Taurus THD-450T amplifier and the Silver Line effect pedal Abigar.

"The Taurus THD is one of the most powerful amps for it's size I ever played on. Awesome!"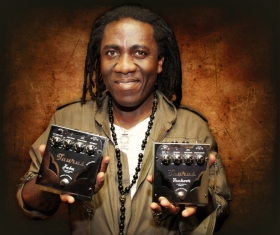 Richard Bona
Multi-instrumentalist, bass guitarist, drummer and singer from Cameroon. Bona began learning to play the guitar at the age 11 of 1978. His career began 1989 in France. Bona started cooperation with French top jazzmen - Didier Lockwood, bassist Mark Ducter and African jazz stars - Manu Dibango and Salif Keita. Bona has spent 7 years in Paris, improving his musical skills and learning from the outstanding musicians such as Joe Zawinul.
In 1995, he moved to NY where he used to play with Larry Coryell, Mike Stern, Pat Metheney, Herbie Hancock, Chick Corea, Jacky Terrasson, Bob James, Sadao Watanabe, Branford Marsalis, David Sanborn, Regina Carter, Bobby McFerrin and Randy Brecker.
Performing, Richard Bona immediately catches contact with the audience. He gives 100% of his own and the band's energy. His eclectic style mixes jazz, blues, african beats, carribean rhythm and a drop of pop. The technique of playing is very important to Bona. He is a great improviser, he sings very originaly and charming. His concerts are always great experience for the real conneseurs as well as for public who listens to music from time to time.
Richard Bona uses Taurus Silver Line effect pedals - Abigar, Tux, Vechoor, Zebu and the preamp T-Di.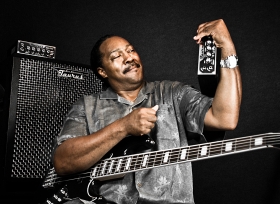 Felton Crews
Felton Crws is top Chicago bassist. He's one of the most unique and innovative bass players in music today, his signature style has been described as free, open and melodic. Picked up by legendary Miles Davis. Miles called on Felton to do his "Man with the Horn" album. This affiliation continued for several years. In 1986, Felton toured worldwide with Miles on the Warner Brothers Tutu tour. This tour led him to share the stage with such greats as George Duke, David Sanborn, Mike Stern, Robben Ford, and Carlos Santana. Felton appeared with Miles on many TV shows such as Dick Cavett, Crime Story, Amnesty International, and also various European and South American programs. At the same time that Felton was working with Miles he was also working with other well known artists. He recorded with Ramsey Lewis, Randy Hall, Robert Irving, and the Dells. He was also performing with Otis Clay, Otis Rush, Sun Seals, Junior Wells, Billy Branch and a host of others.

Felton Crews uses Qube-450 and Taurus Silver Line effect pedals - Abigar, Vechoor, Tux and the preamps T-Di, Tx-Cross.
"The Taurus Qube 450 Bass Amplifier , is The M.O.A.Bass amps (Mother Of All Bass Amps), the new revolutionary compact design is built with the working bassist in mind, while maintaining great sonic capability. It packs the punch & power to deliver the headroom needed for clean live bass power. Total lightweight construction ,it fit's on the palm of your hand. Try one !"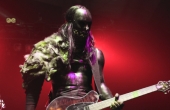 Wes Borland (Limp Bizkit)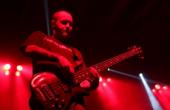 Sam Rivers (Limp Bizkit)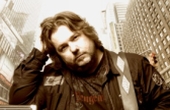 Tommy Denander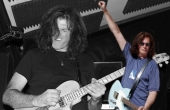 Michael Thompson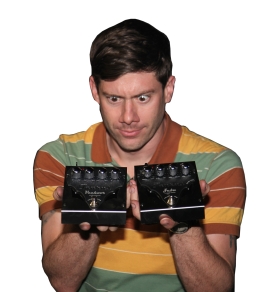 Wes Borland (Limp Bizkit)
Wesley Louden Borland is an American musician, best known as the guitarist for the band Limp Bizkit. He has been in several other bands as well, such as The Damning Well, Goatslayer and Big Dumb Face. He also recorded on From First to Last's Heroine album in 2006, and served as bass guitarist for the band's subsequent tour. Borland is well known for his dark and bizarre stage appearance and for his fondness of musical artists that differed greatly from the musical tastes of his bandmates in Limp Bizkit. Borland performed in Black Light Burns, in which he sang and wrote most of the music. As of 2009, Borland has rejoined Limp Bizkit to record the album Gold Cobra and start the Gold Cobra tour.
Wes Borland uses Taurus Silver Line effect pedals Vechoor and Zebu.
Sam Rivers (Limp Bizkit)
Sam Rivers - American bassist and one of the founding members of the band Limp Bizkit. He has been playing in Limp Bizkit since the very beginning. With the band, he has recorded albums "Significant Other" and "Chocolate Starfish and the Hotdog Flavoured Water". Both of them have reached the platinum status. Limp Bizkit was nominated to Grammys Award three times and won five MTV Awards. In 2000 Sam Rivers was announced the best bass player at Gibson Awards. In 2011, Limp Bizkit released the new album "Gold Cobra".
Sam Rivers uses Taurus Silver Line effect pedals - Abigar, Tux, Vechoor, Zebu and the preamp T-Di.
"I LOVE THEM ALL!!!"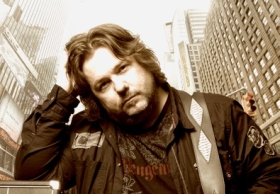 Tommy Denander
Tommy is today one of the most hired guitar players, song writers and producers in the world with more than 40 gold and platinum rewards, 4 US Grammy nominations, an Australian Grammy for album of the year in 2008 and many other awards and readers poll wins around the world.
He works on 150-170 albums a year and has appeared on more than 2000 albums with artists like Michael Jackson, Paul Stanley, Ricky Martin, Alice Cooper, Steve Vai, Gary Moore, Jimmy Page, Carlos Santana, Richard Marx, Peter Cetera, Toto, BB King, Sheryl Crow, David Foster, Desmond Child, Bob Ezrin, Max Martin, Don Henley, Jeff Beck, Tokio Hotel, Backstreet Boys, Westlife, Jimi Jamison, Robin Beck, House Of Lords, David Roberts, Yngwie Malmsteen, Michael McDonald, Kelly Keagy, Fee Waybill. as well on many movies including Gorillas InThe Mist (Sigourney Weaver), Code Baltic Storm (Donald Sutherland) and Alice In Wondeland (Johnny Depp) and much more!!
Tommy Denander uses Stomp-Head 4.SLand Taurus Silver Line effect pedals - Tux and Zebu.


"I've got the Stomp-head and HOLY SHIT how great it sounds!!!!This is one of the smartest and best sounding amps i've heard...it's a real tube amp as a stomp box...just bring a small speaker cab and put effects in the loop and you're set."
"I can honestly say that i'm completely blown away by these pedals and every pro player i meet and show them to react the same way!!!"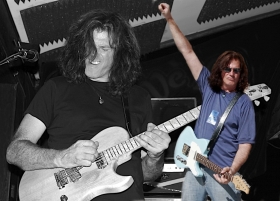 Michael Thompson
One of the mostly recorded guitarists in the world. Graduated from Berklee College of Music in Boston, Michael Thompson has become a very successful musician. He's been working with David Foster since 1989. He worked with the producers such as Quincy Jones (O's Jook Joint), Babyface (Babyface Unplugged) and "Mutt" Lange (UP! Shanii Twain). You can hear Michael's guitar listening to Cher, Celine Dion, Madonna Michael Mc Donald, Michael
Buble, Joe Cocker, The Eagels and many more.

Michael uses Taurus Stomp-Head 4.SL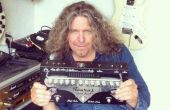 Mick Tucker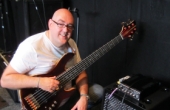 Simon Goulding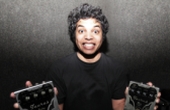 Misha Mansoor (Periphery)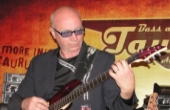 Bruce Gaitsch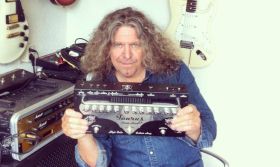 Mick Tucker
Born in Middlesbrough, Mick Tucker now lives in Holland. His musical career began at the age of 14 after listening to Black Night by Deep Purple on the radio. Mick went on to play in a number of local bands, eventually forming a band called Axis who released their first single on Neat Records and toured the UK.
Mick left AXIS and joined another more successful local band, White Spirit, after guitarist Janick Gers (iron maiden)left to join Ian Gillan and moved to London. The band recorded demos for Warner Brosand played a lot of shows in southern England before breaking up.
He joined Tank in 1983 and recorded to date 11 albums, playing various shows around the world including joining as special guests with Metallica on the Ride the Lightning European tour 84 and afterwards touring America and Canada.
After Tank, he played with Nicky Moore (Samson) John Payne (ASIA) in various bands before reforming Tank in 1996 and playing more shows around the world. He started work with Doogie White (Rainbow, Malsteen) on his solo album in 2008 and asked Doogie to join Tank.Two more albums were recorded with him; War Machine and the latest War Nation. The band are currently writing for their next album and about to start touring this spring dates in Europe and south America.
Tanks latest line up includes barend courbois ,bass and bobby schottowski drums of sodom
Mick Tucker uses Stomp-Head 4.High Gain, Vechoor SL and Zebu MK-2 pedals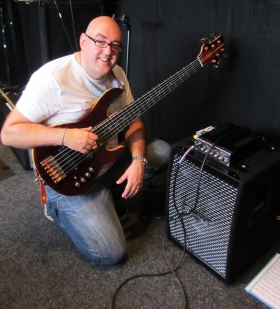 Simon Goulding
Simon Paul Goulding was born in October 1977 and raised in the county of Lancashire. NW United Kingdom.
After winning the performing arts school music prize on 2 consecutive years, Simon started working as a pro session musician at the age of 16 and has performed, toured & recorded with many top artists in the world of music & entertainment such as, The Bee Gees, Robbie Williams, Joe Longthorne, Freddie Starr, Neil Sedaka, Engelbert Humperdinck, Joe Brown, Rick Astley, Peter Kay, Ronan Keating, Lee Mead, David Essex, Tony Christie, The Temptations, Jane McDonald, The London Community Gospel Choir, Tavares, PP Arnold, Sheila Ferguson, The Snake Davis Band, Combination Head, The Drifters, The Four Tops, Martha Reeves & the Vandellas, Julian Clary, Cannon & Ball, Peter Grant, The Nolans, Billy Pearce, Rowetta, Dutch Vocalist Rene Froger, Richard Fleeshman, Debra Stephenson, Richard Shelton, Sonia, Bradley Walsh, Alan Stewart, Dave Evans, The Memphis Belle Orchestra, Jazz-Rock band Free Parking, The Kings Of Swing Orchestra, The Nelson Riddle Tribute Orchestra,
Clare Teal, The Salsa meets Jazz Collective, Julian Joseph, Jovenes Clasicos Del Son.

Simon's Debut solo album 'Familia' has & continues to be featured on worldwide Radio: JAZZ FM, BBC Radio 2 & 3, BBC GMR Radio, BBC Radio Lancashire, Creative Chicago Radio, Jazz in All Keys, Fiesta Jazz. 106.7 PBS FM in Melbourne, Australia, W.I.U.C. in Ponce, Puerto Rico. VID90.3FM 'Gala Jazz', Ponce, Puerto Rico. Radio Planichie 'Rumba y Son', Lima, Peru, WEMU Michigan USA. Also featuring in the publications Jazztimes (USA), Musician, Bass player (USA), Bass guitar, Music professor (Germany), Bajista (Spain), Descarga (Latin America). Simon is also a proud endorsing artist of Dalmedo custom guitars, Barker Basses, Taurus amplification & Rotosound music strings and has released, along with Samplephonics, The Live Funky Bass Guitar sample library.
Taurus gear: TM2 onboard bass preamp, Qube 450, Slimline 112 cab.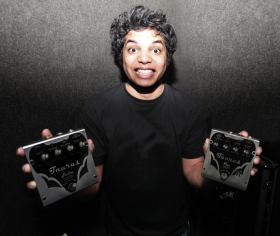 Misha Mansoor (Periphery)
Hailing from Washington DC, Periphery is one of the freshest progressive metal acts on the scene today. With their signature blend of polymetric grooves and soaring melodies, the band continues to push the envelope of modern metal music. The Band released their first full length album 'Periphery' on April 20th in 2010. It debuted at 128 on the Billboard Top 200, as well as 2 on the Billboard Heatseekers chart. Periphery formed in 2005 and currently consists of Misha 'Bulb' Mansoor, Jake Bowen, and Alex Bois on guitars, Thomas Murphy on bass, Matt Halpern on drums, and Spencer Sotelo on vocals. Since its inception, the band has been relentless its effort to have their music be heard. Allowing free access to almost their entire catalog, including over one hundred and thirty download-able songs, this self produced band is seeking to redefine the way music is experienced. To listen and download Periphery's music, head to www.myspace.com/periphery and www.soundclick.com/bulb. Misha "Bulb" Mansoor and Tom Murphy are delighted with the Taurus effect pedals! Misha has told us they've already recorded some new guitar tracks using Taurus effects.
Periphery uses Taurus Silver Line effect pedals Vechoor and Zebu and the preamp T-Di.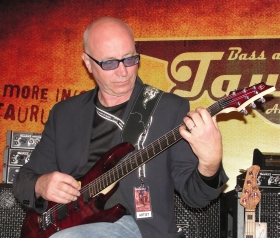 Bruce Gaitsch
Bruce Gaitsch is an American guitarist, composer, and producer. He is best known for working with notable musicians such as Chicago, Peter Cetera, Madonna, Agnetha Fältskog and many others as a session musician and songwriter. Bruce was born and raised in Chicago, Illinois. His father was a pedal steel player on the WLS Barndance for years and owned a music store. Bruce's exposure to all this led him to follow the same road. Bruce paid his dues in school by playing every possible kind of gig in Chicago. He joined Jim Petenck's band in 1975 and together they recorded an album for Epic Records. He went on to record more than 3000 sessions in Chicago up until he moved to Los Angeles in 1984. He has also collaborated with Patrick Leonard. Together with Madonna they wrote a song for her "True Blue" record and it became Bruce's first number one song: "La Isla Bonita." This song won Bruce an ASCAP most performed award for 1987. The song has gone on to be #1 in over 24 countries. Over 100 other artists have also recorded Bruce's songs: Timothy B. Schmidt (Eagles), Peter Cetera, Kansas, The Fixx, Restless Heart, Poco, Phillip Bailey, Tom Scott, Agnetha Faltskog (ABBA), Lara Fabian, Chicago. Bruce has two songs on the new Chicago record "Stone of Sisyphus". He has appeared in Christopher Guests film "A Mighty Wind". Bruce appears in the film as, you guessed it, a guitarist. Most recently Bruce has been touring with Peter Cetera and orchestra, and working on the "Bossa Nova Hotel" record with Michael Sembello and Janey Clewer.
Bruce uses Stomp_Head 4.SL and Taurus Silver Line effect pedal ZEBU Reverb/Delay
"Since I turned on Zebu for the first time, I haven't turned it off. I use it not as an effect, but as an integral sound component"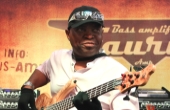 Etienne Mbappe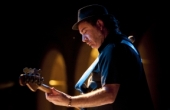 Pippo Matino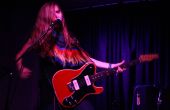 Linda Buratto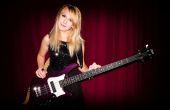 Emma Hughes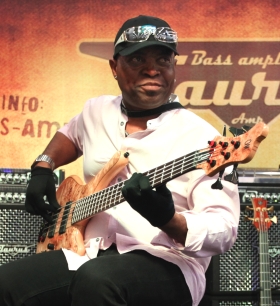 Etienne Mbappe
Etienne Mbappe comes from Cameroon, but he's living in Paris, the Jazz capital of Europe. He is just as hard as endeavour as attempting to get a one-shot global view of a multifaceted diamond. And to those who are not yet quite familiar with him, "ATN" so his friends call him, is nothing but a famous and exceptionally talented bass player. With his tremendous creativity, an amazing technique, along with an incredible sense of rhythm he created a full musical genre of his own transcending the boundaries between Jazz, Fusion/Funk, Rock and African sounds. "ATN" is undoubtedly one of the only musicians playing with black silk gloves on! As an astonishing musician, guitar and bass player, and a fabulous composer, singer and songwriter, he has revealed a most complete and varied musical capacity and fully justified the trust bestowed upon him by most great names of the musical scene as well as his public widely spread around the planet. He has worked together with Ray Charles, Salif Keita, Manu Dibango, Steps Ahead, Ray Lema, Mayra Andrare. He played in bands: Ultramarine, Zawinul Syndicate and in 2010 he joined John McLaughlin's quartet "4th Dimension".
Etienne has also released two solo albums: "Misiya" and "Su la Take".
Etienne uses Taurus Silver Line effect pedals - Abigar, Tux, Vechoor, Zebu and the preamp T-Di.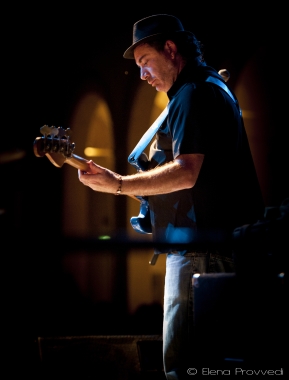 Pippo Matino
He is considered as one of the major specialists and virtuosos of the electric bass by the Italian national critique as well as internationally. Eclectic musician, who sprang from Jazz and its influences funky, blues and rock to Italian popular music. Pursuing a long and rich experience with all the best musicians of the Naples area of the time, he then relocates to Rome and undertakes a new series of collaborations, and, at the same time, initiates his solo career and band leader producing his first album "Bassa Tensione". Pippo participated to every Eurobassdays in Verona (Italy), to The Guitar Show of London, Musikmesse in Frankfurt, Bass Player Live of New York and Los Angeles, NAMM Show in LA. He performed with Jeff Berlin, Dominique di Piazza, Dario Deidda, Darryl Jones, Stu Hamm, Jonas Helborg, Linley Marthe, Mattew Garrison,Hadrien Feraud, etc. His current band is: "PIPPO MATINO Trio".
Pippo Matino uses Taurus Silver Line effect pedals - Tux, Vechoor, Zebu and the preamp T-Di.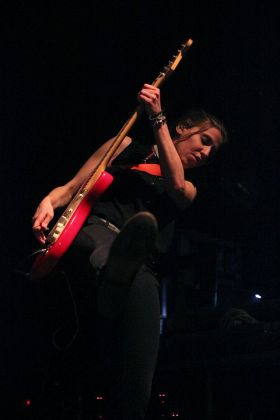 Linda Buratto
Linda is a loud & proud Guitar player. Originally from Italy, it is now hard to place her accent anywhere in particular. Linda has spent the last few years working as guitarist for the Brit-Award winner, re-born punk-queen, Kate Nash playing some of the most prestigious venues and festivals (Lollapalooza, Coachella, Glastonbury, Rock Im Ring etc) in the UK, Europe, USA & South America as well as appearing on most of her radio and TV appearences.

Alongside working with Kate, Linda has been working with the band Yellowire in the past year, touring all across Europe supporting Gavin DeGraw and recording their new album.
Her sound has been defined "avant-garde" by guitar FX guru Roger Mayer.

Linda is now intensely working on finishing the recordings for her own band's first album. The band is called Echo Boom Generation.
Linda uses Vechoor MK-2 multi-chorus
I was rehearsing in my studio and I was trying to come up with a sound that featured some chorus without killing the guitar tone...my friend, Emma Hughes, had told me to try the Vechoor, and there it was a chorus that had a kick to its sound but that wasn't killing the natural tone of my guitar.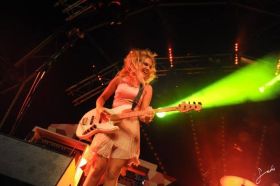 Emma Hughes
Emma is a freelance electric bass player. She is a proud ambassador for Zon Guitars.
Emma is currently playing bass guitar, glockenspiel, ukulele, guitar and singing backing vocals for Brit-award winning singer song writer Kate Nash. Over the past 3 years she has toured across North America, South America, Europe and Canada. She has also played many prestigious festivals such as Glastonbury, Coachella, Reading & Leeds, Bestival, Rock AM Ring and many more. In December 2012 she played bass on the live final of X-Factor for winner James Arthur.
Emma uses Dexter MK-2 Octaver
Taurus have made a superb Octave pedal. The Dexter MK2 really lets you be creative with your sound by allowing you to control the levels of the high and low effects separately. It's also simple to use and looks great. A pedal well worth investing in.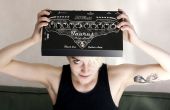 Susanna Risberg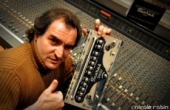 Ruggero Robin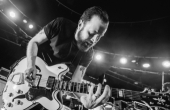 Lachlan Marks (Gay Paris)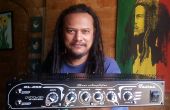 Manas Chowdhary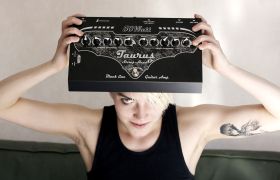 Susanna Risberg
Susanna Risberg is one of the new, exciting and young guitarists from Sweden.
Her musicianship is fundamentally based in the different styles of jazz music, but stretches widely from blues to pop, rock and classical.
At the age of 10 she got her very first guitar. Inspired by her hero Jimi Hendrix she formed a blues/rock trio, which sooner developed into a quartet. The group was called "Walking Spanish", and consisting of 4 very talented 12 and 13-year olds. They made great success around Sweden, performing at blues festivals and clubs.
Always searching for new and challenging things, Susanna got more and more into jazz music, which due to her being a 15-year old female guitarist led to a lot of attention in the media.
In 2005 she was awarded a Scholarship from the Albin Hagström Fund for guitarists. Soon thereafter she was contacted by Fender Musical Instruments and Guild Guitars and offered an endorsement. The following three years she performed as soloist with Blue House Jazz Orchestra, led by Magnus Lindgren, Gothenburg Symphony Orchestra, Royal Stockholm Philharmonic Orchestra, Gävle Symphony Orchestra, and with Mölndal Big Band in a collaboration with Svante Thuresson. She also formed her own trio, which has played at jazz clubs all over Sweden.
In 2008 she was accepted to Berklee College of Music on a scholarship. She studied with Mick Goodrick, David Fiuczynski, Hal Crook, Tim Miller among others, and in 2011 she was awarded the prestigious "Jimi Hendrix Award".
In May 2011 Susanna started playing with bass player Gustaf Hielm and drummer Jonathan Lundberg - the present members of "Susanna Risberg Trio".
Susanna Risberg is now a full-time freelance guitarist, touring and recording with a great variety of musicians and groups in Sweden (beside her own trio) such as Henric De La Cour, Nadia Nair, Linnéa Khalil, Nina Natri.
Susanna uses Taurus Stomp-Head 1.BL and Vechoor SL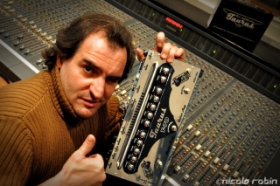 Ruggero Robin
Ruggero Robin was born in Padova (Italy) on 29th april 1962. Guitarist of an excellent communicative technique, he has very soon acquired a wide music culture, the guitar of Ruggero Robin is present in over 60 million cd sold all over the world having participated in very important productions performing on an international basis, with artists such as: Zucchero Fornaciari, Andrea Bocelli, Luciano Pavarotti, Paul Young, B.B. King, Dolores O'Riordan, Giorgia, Nomadi, Riccardo Fogli and many others great artist as: Bruce Gaitsch, Janey Clewer, Joe Diorio, Trilok Gurtu, Enzo Todesco, Alex Acuna, Oskar Cartaya, Marc Jordan, John Patitucci, Steve Gadd, Joey De Francesco,Byron Landham, Marc Quinones, Richie Gajate García, Giulio Capiozzo, Flavio Boltro, Robert Bonisolo, Frank Tontoh, George Acogny, Thoss Panos and other great artists
He his also a maker an arranger and composer in his studios. He is an "itinerant" artist and he works always with talented musicians. Always accompanied by very experienced artists of the international jazz scene.

Ruggero uses Taurus Stomp-Head and Silver Line effect pedals - Zebu, Vechoor, Tux.

"There are men who make great things and there are little things that make the men great ... With this "little bastard" I can do great things"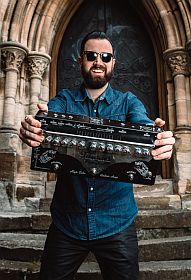 Lachlan Marks (Gay Paris)
Lachlan "Ol' Blacktooth" Marks is a Sydney-based guitarist who has lent his eccentric brand of riffage to three albums by cult stoner/punk rock band Gay Paris: The Skeleton's Problematic Granddaughter (2011), The Last Good Party (2013) and Ladies And Gentlemen, May We Present To You: The Dark Arts (2015). He is known for his high gain sound, unusual use of hollow-body guitars and a fondness for octave and fuzz pedals. Gay Paris are considered one of the hardest touring bands in Australia, clocking up over 90 shows in 2013 for the Locie Award-winning Last Good Party Tour. Since then they've shared stage with the likes of Kyuss Lives, Dillinger Escape Plan and sleepmakeswaves. In 2015, their single "The Sackcloth Saint Of The Cornfield" was added to rotation on national broadcaster Triple J.
Marks uses Stomp-Head 4.High-Gain.
" In 2015 with the kind of band we are, we're playing decent-sized rooms but we don't have the budget to be shipping a giant backline from city to city.
That said, it's important to have consistency in sound and the Taurus Stomphead gives me a big, roaring high gain sound every night of the week, so I can concentrate on important things like jumping around like a lunatic and drinking the front row's beer. Seriously though, if you're in the business of heavy rock'n'roll and looking for portability without compromising the depth and quality of your sound, make sure you've got one of these bad boys in tucked your backpack. You're welcome."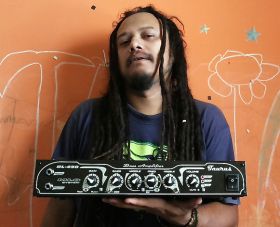 Manas Chowdhary
Born and brought up in Guwahati, Assam, India. He got introduced to music at an early age by his parents, took some time to figure out the instrument which was the closest to his heart. By the age of eighteen he started playing Bass guitar. Played with bands at various venues for over a decade and in 2006 He moved to Mumbai, from then he has playing live with the following Artists :
Asha Bhosle, Padmashri Hari haran, Richard claderman, Voices of Bahai(chicago) 133 voices choir ,Adnan Sami, Shreya ghoshal Pritam(sessions),Mohit Chauhan, Colonial cousins, Rahat Fateh Ali Khan, Shankar ehsan loy, Salim -Sulaiman, Kunal ganjawalla, Beat root blues band(blues band) to name a few
He has been also been working with Music Directors on more than 20 movies, Television and Dj's .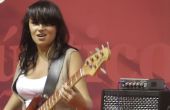 Brigitte Sosa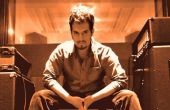 Matias Baeza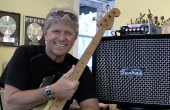 Peter Cetera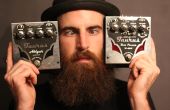 Liam Wilson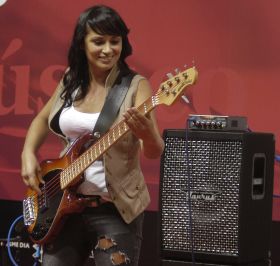 Brigitte Sosa
Born October 26th in Las Palmas, Canary Islands, Brigitte starts her musical studies at the age of 12, playing lute, timple (classic folk Canarian Instrument) and classical guitar. Also gets glasses from the Gran Canaria Philharmonic School and Conservatory of Las Palmas.
In 1999 Brigitte starts to work as a bass player and double bass with the most important Latin music bands in the Canary Islands, reinforcing her knowledge of Afro-Caribbean music. So, in 2004 she does her first movement in modern music with styles that goes from Latin jazz, Pop, Rock and Hard Metal. Is in this period where she joins several bands from the Islands like Mussa, touring Ireland and England, apart from being one of the representative bands in Womad, ethnic music festival sponsored by Peter Gabriel.
In 2011 travels to Madrid and starts to move in the most relevant Blues Funk and Rock circles. It is in 2012 when she gets to audition in what is her most recent work as a live musician, Alejandro Sanz, joining the world tour of "la música no se toca", recording cd/DVD in Seville.
In this tour Brigitte has shared stage with artists and musicians such as Jamie Cullum, Arturo Sandoval, Manolo García, Pablo Alborán, David Bisbal, Niña Pastori, Mario Domm, Andrés Molina, etc...
Brigitte Sosa endorses Taurus amplifiers, Aurora strings and Boreal Cables.
Matias Baeza
Matías is a renown sesionist player for important chilean artists and distinguish guitar teacher. In his career have win and finalist of several national guitar contests. Currently his playing with ''Ives Gullé Húsar'' (1st Chilean Historical Rock Opera) "Oscar Olavarría and other personal projects (''Revancha'' and '"Matías Baeza solo project" Matías, is part of the new generation of chilean guitar players, making a prominent name, in the circuit.
''The first time I tried a Taurus 4-HG I was impressed by the quality and clarity of the sound, I can finally have a transportable and comfortable head without losing the strength of the tubes. Furthermore Zebu (delay & reverb) and Vechoor (multi - chorus ) gives me the versatility I need as a sessionist, in order to have the best performance, in several styles".
"La primera vez que probé el Taurus Stomp-Head 4-HG quede impresionado por la calidad y claridad del sonido. Ahora puedo finalmente tener un cabezal cómodo y transportable sin perder la fuerza de los tubos. Además mi Zebu y Vechoor me dan la versatilidad que necesito como cesionista para así obtener el mejor desempeño en diversos estilos musicales"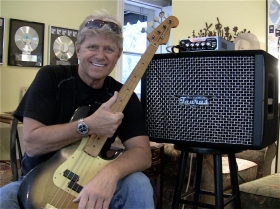 Peter Cetera
Peter Paul Cetera is an American singer, songwriter, bassist and producer best known for being an original member of the rock band Chicago. With Chicago he has recorded the songs:"If you leave me now", "Hard To Say I'm Sorry". He also makes a successful solo career. As a solo artist, Cetera has scored five Top 40 singles, including two that reached number 1 on Billboard's Hot 100 chart.
Peter uses Taurus Qube-450 and speaker cabinet TN-112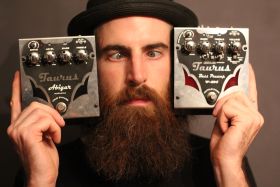 Liam Wilson
Bass player for The Dillinger Escape Plan. He is known for great bass lines and ability to find groove among unusual time signatures and complex rhythms. Along with DEP Liam has set new direction for progressive metal combining number of different styles (from metal and grindcore to jazz). With great skills, exceptional talent and over ten years of experience as a professional musician he's one of the most interesting bass players of his time.
Liam uses TDi and Abigar SL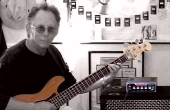 Joe Chemay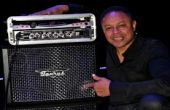 George Anderson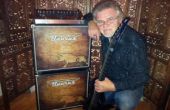 Alan Wormald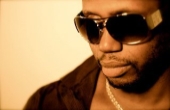 REED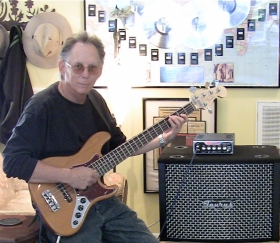 Joe Chemay
Joe Chemay is a well-known bass player & background singer. This top session bassist has played and recorded with names including Elton John, Lionel Ritchie, Christopher Cross, The Beach Boys and Pink Floyd (for the famous album "The Wall"). He has also played with: Shania Twain, Kenny Rogers, Roger Waters, Rascal Flatts, Dixie Chicks, Roy Orbison. Joe formed his own band and recorded their own album in 1980. As the Joe Chemay Band, they got a deal with Unicorn Records, distributed by MCA. They released "The Riper The Finer" in early 1981 in the States, with a 1st single "Proud". Joe's solo venture entitled "Unformattable" from 2007 is the culmination of a life devoted to music. The record is produced by Ed Seay (Martina McBride, Colin Raye) for Trifectone, a writing, producing, publishing and recording partnership between Joe Chemay, Ed Seay himself and Biff Watson.
Joe uses Taurus Qube-450 and speaker cabinet TN-112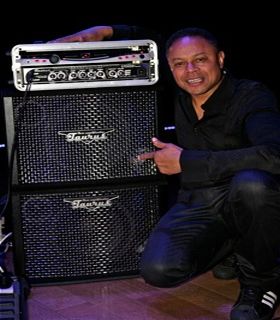 George Anderson
George Anderson is bass player with the legendary 80's multi-award winning group Shakatak who's tune 'Nightbirds' is a global phenomenon. Shakatak highlights : their performance in Japan's Budoken Hall, other live concerts of note have been the East meets the West Border Concert at the time of German re-unification 1989 and the open air concert in Cape Town for the Millennium Celebrations 2000 where they played in front of 250,000 people. Shakatak perform regularly in the UK, Europe and the Far East and release CD's almost annually. proving there is still an insatiable demand for the unique Shakatak sound. George is instrumental in co-writing many of Shakatak's repertoire past and present most famously 'Day by Day' featuring grammy award winner Al Jarraeu. George was also responsible for co-writing the song 'Perfect Smile' which was a smooth-jazz radio play hit in the US for Shakatak in the 90's. Along with writing for Shakatak he co-writes and produces his own albums. With these skills acquired over the years he has now composed, produced and engineered his solo albums 'Positivity.' and his latest album 'Expressions' to critical acclaim . He uses JD bass guitars and Soundtrade basses from Japan. He is proud to endorse the excellent Taurus bass gear.
"The future is bright ...The future of bass is Taurus !!"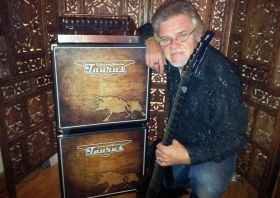 Alan Wormald
Guitarist. As a young boy growing up in the 1960s worshipping The Beatles, Alan, a self taught musician turned professional in the 70's. It was around this time he also became heavily involved in jazz rock. He worked with Allan Holdsworth in a Mecca resident Band., "Allan was a great influence" says Alan. In 1976 Alan wrote and recorded "Nostradamus" with the band 'First Aid' (a concept album based on the prophet). He toured with many established acts afterwards in the 80's including: The Drifters, The Nolans, Cannon and Ball, Gerard Kenny, Alvin Stardust and many more. Alan enjoys writing and recording his own songs and is often called upon to do session work, live shows and studio "one take Al". He joined Shakatak back in 1995 and is still recording and touring with them today. Alan has his own power trio "The Alan Wormald Band", playing a kind of Blues/Fusion. Currently using a Parker Fly and Taurus Stomp-Head amplifier, with Boss effects.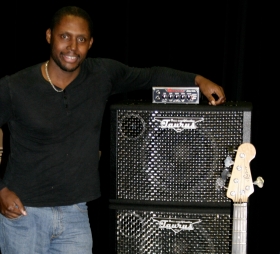 REED
Born and raised in Birmingham, UK, Reed is one of the most versatile and charismatic musicians to come out of the city in recent years. With nearly 30 years experience performing and recording with countless artists covering a wide variety of styles, Reed is a dedicated musician who complements any band situation while maintaining a high professional standard. After graduating from Birmingham Conservatoire, earning a first-class Bachelors of Music degree, Reed began his career as a professional musician.
His breakthrough came in 1999, when he was recommended to play bass for Day One's [Virgin/Melankolic] debut gig supporting Everlast at the Astoria in London. (Music from their album 'Ordinary Man' was used in film soundtracks such as Cruel Intentions, The Big Tease and TV productions such as Six Feet Under and Trigger Happy TV) This then led to performances, recordings and programming for many artists including Wiley, Soweto Kinch, Mis-teeq, Busted, Lighthouse Family, Heatwave, Musical Youth, Lady Leshurr, Andy Hamilton, Daniel 2Dark Richards, The Drifters and Hillsong to name a few.
With an outstanding technical ability, Reed's performances are often described as electric and mesmerizing. However, few players can 'groove' with the creative style and musicality that has made Reed one of Birmingham's first-call bassists for many of the visiting artistes to the city.
REED uses Qube-450 and speaker cabinets TN-112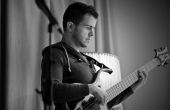 Christopher Bolte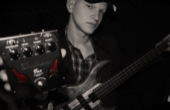 Or Lubianiker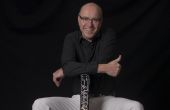 Karsten Fernau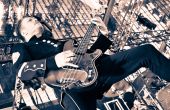 Tor Egil Kreken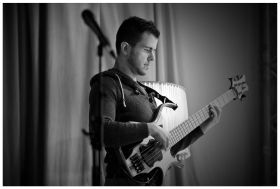 Christopher Bolte
Born in Germany in 1992, Christopher Bolte started making music at the age of 4 and received personal lessons from the age of 5. He first started playing keyboard followed by the drums and he finally picked up the electric bass at the age of 14. With the ever present will to turn music into his profession he invested countless hours into practicing and playing with numerous bands on well over 200 concerts before finally entering the Osnabrück Music College at the age of 19 to finally study Jazz Bass. His teachers include Arnd Geise, Achim Seifert, Patrick Scales, Christian McBride, Sebastian Gramss, Sebastian Hoffmann and more.
Whilst studying he met all kinds of aspiring musicians with whom he played in dozens of projects and bands, the most notable being his current main project "Natalia Mateo" - a critically acclaimed 6 piece band centered around the polish singer Natalia Mateo creating a blend of Jazz, Pop and Polish Folklore.
Currently he is taking a break from his studies to manage his tight touring and rehearsing schedule with Natalia Mateo, work as a studio musician and to work on the upcoming records by his various projects. Besides that he is also planning to release his very own solo album by the end of this year.
Other artists he played with include: Or Lubianiker, Hadrien Feraud, Marc Guillermont, Swaeli Mbappé, Frank Wingold, Andreas Wahl, Joachim Schönecker, Sebastian Hoffmann, Halcyon Days, Bliss and many many more… and by now, despite his age of only 21, his touring history counts close to 400 shows and he already conducted numerous workshops for aspiring young musicians.
Besides playing live he is also working as a producer in his own studio "Timbre Recording Studios" (founded in 2011)as well as a composer and as a studio bassist in all kinds of musical genres.

Christopher uses: Zebu Silver Line delay/reverb
"I'm really thrilled by this pedal. It offers all I want to give my sound some more "space" in a small and very simple and convenient package. Both the reverb and the delay (especially in stereo) sound fantastic and super clean and they mix beautifully with my sound on all my basses. The idea of combining both Reverb and Delay into one pedal is simply great and the way you guys executed this idea is simply awesome! I can't imagine touring without my Zebu anymore!"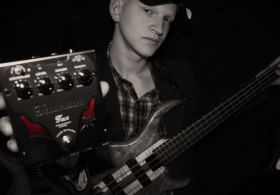 Or Lubianiker
Or Lubianiker is a professional bass player from Israel that had the privilege to share stages with luminaries such as Yossi Sassi (Orphaned Land) Marty Friedman (Megadeth,Cacophony) and Dave Lombardo (Slayer, Testament, Philm, Fantomas). This young bassist became well versed in various styles of playing and can be heard grooving hard on genres ranging from Jazz-Fusion and Funk to Heavy Metal. The Israeli bassist has a wicked sense of groove matched with a wicked sense of humor that combine perfectly in his songs, instrument demos, and video lessons. You can find Or's videos on his "Rule of Thump" youtube channel as well as see him demoing some of the most interesting basses on the planet on BassTheWorld.com.
Or uses the Silver Line series of pedals.
"I never thought I'd use a compressor but the Taurus TUX felt just right for my style"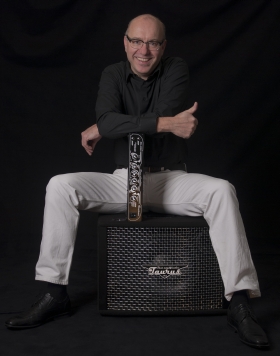 Karsten Fernau
Karsten is a professional musician, author, clinician and bassteacher. He graduated with the best diploma from the B.I.T. In Los Angeles in 1990. He is working since then as a bass player for a wide variety of artists. He played with the New Yorker "Broadway Musical Company" and is playing almost 100 shows a year with the successfull "Musical Night" production. He also worked on the MS Europa cruiseship during the last fifteen years, and played in several fusion bands with the likes of (drummers) Dirk Erchinger (Jazzkantine) and Marco Minnemann (Nena, solo artist). In collaboration with the wellknown guitar virtuoso Joachim Schuette he recorded three CDs with their band "L.A. SUX". All of them got praises from critics worldwide. He also worked as a studio musician for some of the best german christian artists like Martin Pepper and Hanjo Gaebler (who worked for Alicia Keys). Karsten is playing electric 4-/5-/ and 6-string basses, fretless, and upright bass. Besides his reviews for the german "Bass Professor" magazine he is also author of "Hip Bass" - a book about the famous bassplayer Hellmut Hattler.
Karsten Fernau uses Taurus BL-450 amp with TN 112 cabs
The sound is always tight and cleared up. You get the impression of a much bigger setup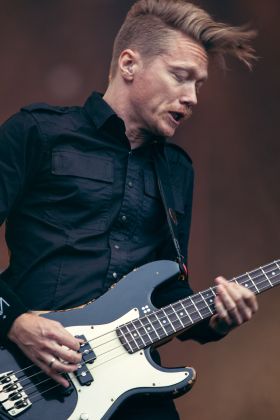 Tor Egil Kreken
Tor Egil Kreken is a Norwegian session bass player who has played and recorded with many of Norway's top artists, including Marit Larsen, Maria Mena, Kari Bremnes, Lene Marlin, Anja Garbarek, Ida Maria and Ida Jenshus. He's also been a member of the groundbreaking jazz metal outfit Shining(NO) since before the release of their breakthrough album " Blackjazz" in 2010. He's decribed as a total nerd when it comes to bass gear, and is always searching for that perfect tone.

Tor uses THD450T
"The THD-450T is a superb amp! It's light enough that I can bring it as a carry-on on planes, but still has all the power I need, even in very loud settings. On our previous Shining tour I used the Taurus head every night, and I kept thinking to myself that it was the best sound I've ever had with that band. "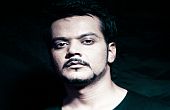 Apernit Singh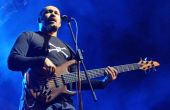 Ahmad Hani
Ankor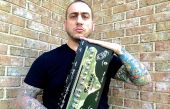 Pablo Olivares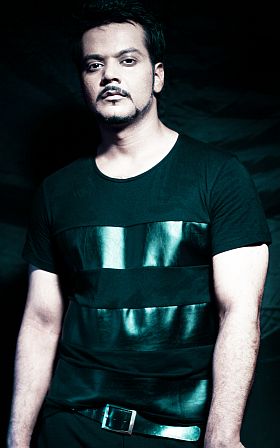 Apernit Singh

Apernit Singh is a music composer, singer and a professional guitarist.
In 2005 he have released a self titled album by Cresendo Music.
He have worked as a lead guitarist with many music personalities like Pritam, Neeraj Shridhar, Mohit Chouhan, Javed Ali, KK, Shaan, Sonu Nigam, Himesh Reshamia, Aadesh Sshrivastava, Shibani Kashyap, Madhushree, mahalaxmi Iyyer, Sivamani, Talvin Singh, Benny Dayal, Arijit Singh, Harshdeep Kaur, Neeti Mohan, Roop Kumar Rathod and many more.
Currently he plays in his band:
Apernit is using Stomp-Head 4
"Taurus Stomp-Head has made my playing more effortless and gives me my desirable tone , the best thing is that its so light weight and portable with massive power, easy to carry and best results. It's my main gear on my pedalboard and I use it mainly for live and studio recordings, simply to say: This Taurus Stomp-Head 4 HG understands me very well."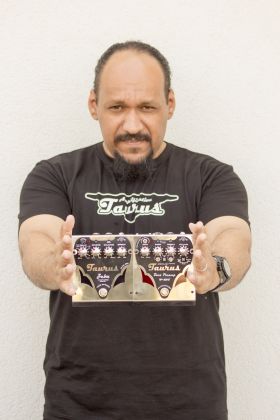 Ahmad Hani
Having turkish-egyptian family roots and being raised in Dubai at the Arabian-Pesian Gulf then moving to Cairo at the Mediterenian and the Red Sea, were enough reasons to create a musician like Ahmad, saturated with varied cultures. Starting playing the bass at the age of 21 was kind of a bless as the self taught musician started to explore the instrument and finding his own way of playing and expressing his musical ideas and life experiences. Travelling the world and currently living between Turkey and the U.K, Ahmad's diversified musical ideas were pied with more colors and flavors.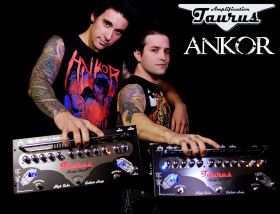 Ankor
ANKOR is an alternative metal/rock band from Tarragona/Barcelona Spain,since 2003, they have published 3 albums with worldwide distribution. They have played in several tours and fests, with worldwide known bands like Guns N Roses, Marilyn Manson, Nightwish, In Flames, Within Temptation, Paradise Lost? among others. With their 3rd studio album called Last Song for Venus, Ankor was chosen the best new rock band in 2013 for the most renowned rock awards in Spain, Rockferendum. They have (September 2014) over 36,000 Facebook followers, 4.000 YouTube subscribers, and almost 1 million plays on our YouTube videos. You can visit their official pages here:
www.ankor.es
www.facebook.com/ankormusic
www.youtube.com/user/ankoroficial
www.twitter.com/ankormusic
Pablo Olivares
Pablo Olivares was born in Argentina. His family instilled in him a strong religious faith, which he carries today in addition to a passion for hard-hitting heavy metal. After beginning to pursue a life in music and forming his first band, opening concerts around Latin America for bands like White Snake, Queensrÿche, Skidrow and Megadeth, to name a few, Pablo was the victim of a nightmarish crime: in 1998 he was abducted in Mexico City, before a concert for MTV, and held against his will for hours. During and after this life-altering experience, his religious beliefs grew even stronger, and Pablo felt compelled to devote himself to creating music that would help, encourage and inspire others - especially young people. His album "Luz En Mi Vida" was heard all over Latin America as well as the United States, and earned Best Rock Album nominations at the 2005 Latin Grammys, Dove Awards and Premios ARPA. His second album "Voy a Entregar mi Corazon" was nominated again for a Latin Grammy 2007, Premios ARPA and DG Awards 2007. He's been performing concerts in Latin America and the United States, and in 2009 he released "Si te Conocieran", a more intimate and personal album. During the same year Canzion Films filmed a movie about his testimony, called "Poema de Salvación". The movie was an immediate success, and the soundtrack will be released on September 13, 2011.
http://www.pabloolivares.com.ar
https://www.facebook.com/pabloolivaresoficial
Working on his new album now!! release on February 21, 2015
NOMINATIONS & AWARDS
Album "LUZ EN MI VIDA"
"Grammy Latino 2005 Nominee"
"Dove Awards 2005 Nominee"
"winner of 2 Premios ARPA 2005 "
------------------------------------------
Album "VOY AENTREGAR MI CORAZON"
"Grammy Latino 2007 Nominee"
"Gardel AWARDS Nomenee.
" ARPA AWARDS " 2007 Nominee"
"winner of Dante Gebel awards 2007"
"winner of Gospel awards Paraguay 2008 "
—————————————————————
Album " Poema de Salvacion."
"Gardel AWARDS 2012 Nomenee"
Winner of "ARPA AWARDS" 2011 BEST DVD.

Pablo uses Stomp-Head 4 High-Gain
With more than 25 years as a pro guitarist I can say this Head 4.SL is insane!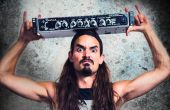 Brett Bamberger (Revocation)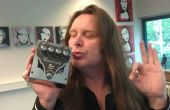 Barend Courbois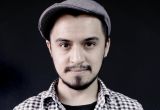 Marcelo Donoso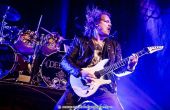 Timo Somers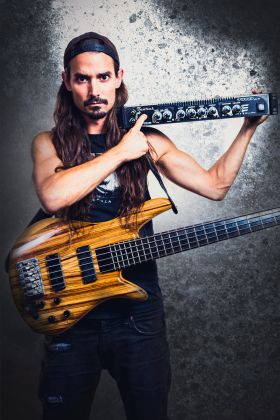 Brett Bamberger (Revocation)
Bass player for Revocation, The Glorious Gone, Publicist UK. Known for his pissed heavy tone and aggressive delivery, Brett has been working in the underground metal/experimental scene since the late 90's. His musical past include time spent in The Postman Syndrome, Day without Dawn, Yakuza, East of the Wall, The Binary Code & Goes Cube. His ability to adapt to many styles is one of his strong points - all the while bringing intense fury. Find him on the road supporting his current projects.
Brett uses THD450T

About THD 450-T: This amp combines the perfect balance of size, power & tone control. So easy to dial in - the tone controls focus mostly on color, rather than volume. The tube pre delivers the warmth I need & the amplifier handles my push perfectly. Oh yeah.....I can lift it by myself!!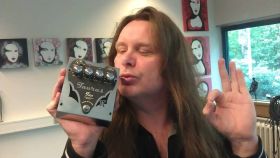 Barend Courbois
Barend Courbois is a fun loving award-winning Rock, Metal, Funk and Jazz bass player who has played more then 4,000 shows and recorded 60+ albums on both sides of the Atlantic. Barend grew up in a very musical/artistic family, including his father, Sir Pierre Courbois, a world-famous Jazz drummer and composer. Barend started playing the bass at the age of 8, playing his first show when he was 11. He studied bass guitar at the Lyceum of Music in Arnhem, NL, During Barend's professional career, he has performed and recorded with Blind Guardian, Jan Somers, Timo Somers (Delain), Andy James, Adrian Vandenberg (Whitesnake), Zakk Wylde (Ozzy Osbourne), Atma Anur (Journey, Jason Becker), Andreas Kisser (Sepultura), Gary Barden (Michael Schenker), Donna Grantis (Prince), Vengeance, White Lion, Tank, Tri-Head and many more. He's won countless awards, including Best Bassplayer in the Netherlands (1991), 2013 Best Metal Bass Player Benelux by Guitar Player Magazine (2013), Best Metal and Best All Round Bass Player Benelux by Guitar Player Magazine (2014) and more.
www.barendcourbois.nl
Barend uses TH Cross and TX Cross and Silver Line pedals: Tux, Vechoor, Dexter and Zebu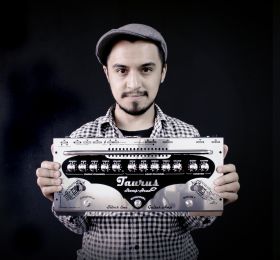 Marcelo Donoso
Marcelo is a guitarrist, composer and producer from Chile. Was born in 1985 and start playing guitar at age of 11. His first work like soloist musician was released in the 2008 that paved his career to become one of the youngest prominent and renown guitar player in his country. Since 2013 he is a Jamtrackcentral artist (selected between thousands of postulations). There he release his Hipnotized EP, reaching world exposition. He is endorser of VosGuitars, OrganicPickups, PositiveGrid Apps and actually works with Taurus Equipment.
"Now my Stomp-head 4SL is an integral part of my music gear. For me is the most powerfull mix between dynamic and warm response in a 3kg weight machine"
"Ahora mi Stomp-head 4SL es parte integral de mi equipo musical. Para mí es la mezcla más potente entre una respuesta calida y dinámica dentro de una máquina de tan solo 3Kg"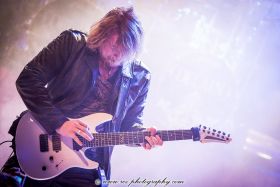 Timo Somers
Timo Somers (born 15 December 1991) is a Dutch guitar player, songwriter, producer and singer. He is known a.o as the founder of Tri-Head and member of symphonic metalband Delain, legendary rockband Vengeance and Arrow Haze. Timo is also a world wide very well sought after session player, playing on a lot of different albums in all kinds of styles, and a clinician for a diverse range of brands. Next to focusing on his current world tour with Delain (who just released their 4th worldwide release this year) and other projects, he is currently working on his debut instrumental album called Tri-Head, with Atma Anur (Journey, Richie Kotzen, Greg Howe, Jason Becker, etc) and Barend Courbois (Blind Guardian, Vengeance).
http://www.timosomers.com (under construction)
https://www.facebook.com/TimoSomers
https://www.facebook.com/TimoSomersMusic
https://www.youtube.com/user/TimoSomers
http://www.delain.nl
Timo uses Dexter Silver Line, Zebu Silver Line and Vechoor Silver Line.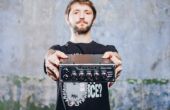 Vladimir Andronov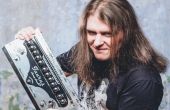 Stanislav "Lindwurm" Pavlov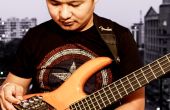 Among Jamir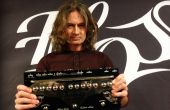 Anders Lundström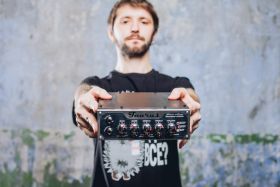 Vladimir Andronov
28 years old bass players from Russia. After learning to play different instruments he decided to focus on playing bass. Vladimir has been playing in number of different bands in his hometown- Sankt Petersburg. He spent last 3 years focused on playing in famous folk metal act Svartby.

Vladimir uses Qube450
"Small size - great sound. What I was looking for."
Stanislav "Lindwurm" Pavlov
One of the founders of folk-metal band Svartby from Sankt Petersburg. Stanislav is active musician for over 15 years. Currently Svartby is one of the most interesting and popular bands in their genre in Russia and gaining a lot of attencion worldwide.

Stanislav uses Stomp-Head 4.SL
"I was shocked when I've heard the Stomp-Head for first time. It's very powerful, transparent and what's most impressive is that I can take this great sound with me everywhere. "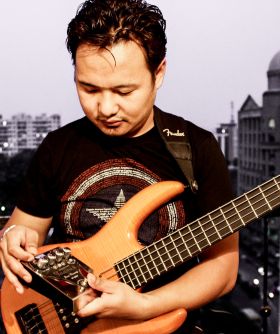 Among Jamir
Self- taught bass player, started playing since I was 9 years old. Bass was the only instrument i knew and today that's the only instrument i play. I have been a session player for years, for many well known Indian artist both from bollywood and from the rock/jazz/blues circles until I joined Agnee. Today, Agnee is the only Indian rock band I play for. Whenever I get time I'm playing bass for the jazz trio 'the Vinay Kaushal Collectives', which Vinay Kaushal and I started as a side- project a year ago.
I'm very particular about my sound and most of the time find myself altering my settings on the pedal board/guitar/amp in order to suite with the sound of the band. When I'm touring with Agnee, I'm looking for a really low heavy yet not muffled kind of a sound and when Im performing with the Vinay kaushal collective, i'm looking for a mid heavy and a clear tone. When I first heard the Taurus I was like...OMG!!! That's what i have been looking for.

Among uses TDI bass preamp DI.

"With the Taurus T-DI and amps on my arsenal, I rarely have to tweak my setting, i rarely have to change my bass string for slaps and pops and I rarely have to worry about how am I sounding on the FOH".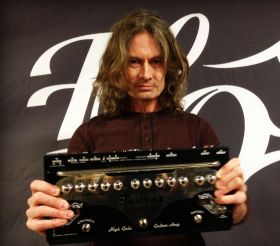 Anders Lundström
Anders Lundström
Anders is the founder and one of the driving forces behind the swedish rock act House of Shakira. House of Shakira has released seven studio albums, one compilation and one live DVD and is considered by many inside the melodic rock scene as one of the most interesting bands bands out there. HoS latest album "Pay to Play" reached number 11 at the melodicrock.com list of best albums of 2013.
Anders uses Stomp-Head 4. High Gain
With Stomphead I finally found "my sound" packed in a box that I can easliy bring with me to every gig!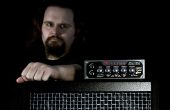 Chris Kollias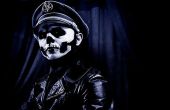 Filip "Heinrich" Hałucha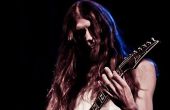 Roger Öjersson (Tiamat)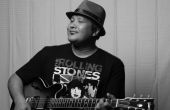 Kalyan Baruah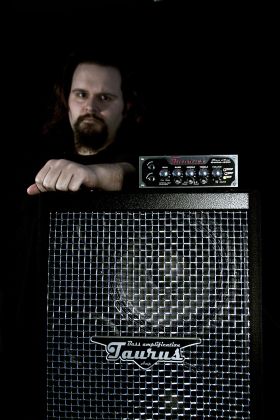 Chris Kollias
Chris was born in December 8,1986 and lives in Athens,Greece . He took the first steps in music at the age of 9 by playing flute in the elementary school . At the age of 16, being encouraged by his sister he started playing the bass and formed his very first band. His main influences were progressive metal bands in the likes of Dream Theater and Symphony X.
All these years he has been playing in various cover bands, has recorded 13 full length albums and performed extensively as a session musician. Currently he is the bassist of the bands Seduce The Heaven, Persona Non Grata and Human License.
Chris uses Qube450, TS210N and TM2 onboard preamp.
"Utilizing the best sound from my bass has always been a necessity.. The lightweight design of Taurus amplifiers in combination with a great versatility, power & transparency was what I was looking for."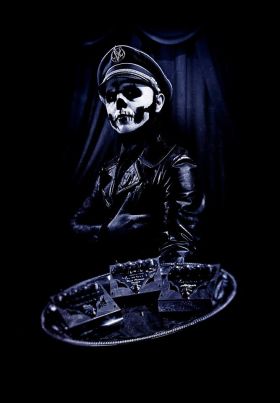 Filip "Heinrich" Hałucha
Filip "Heinrich" Hałucha is one of most active rock/metal musicians and producers in Poland. He's a founder of Vesania. He's been playing in such bands as Decapitated, Rootwater, UnSun, Masachist.
Aside from his career as a musician he's also a co-founder and sound engineer in Sound Division Studio in Warsaw.
"Heinrich" uses TDi Bass Preamp, Tux SL Compressor/Limiter and Abigar SL Bass Drive.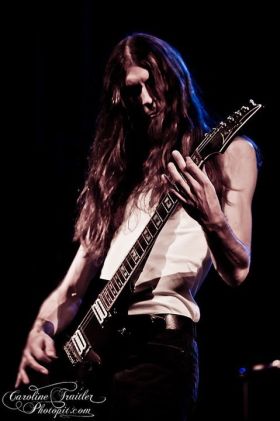 Roger Öjersson (Tiamat)


Roger is a very active musician. He's been involved in such projects as:
1993-1997 Guitars, backing vocals - Vildsvin
1995 Guitars, mandolin, tinwhistle, harmonica - Breath Of Life
1998 Guitars, backing vocals - Earth Revival
1999-2000 Guitars, bass, backing vocals - Baba Guesthouse
1999-2000 Lead vocals - Chairman
2001-2012 Lead vocals, bass, acoustic guitar, mandolin, percussion - Kamchatka
2004 Guitars, bass, drums, keyboards, mandolin, backing vocals, flutes - Dan G Ahlgren
2009- Bass, backing vocals - The Sirians
2010- Guitars, backing vocals - Tiamat
2013 Guitars, backing vocals - Pain of Salvation
2013- Lead vocals, guitars - No Fear Tattoo Rhythm & Blues Review


Roger uses Stomp-Head 4.High Gain, Vechoor SL and Zebu SL.
The clarity of the sound in the Stomp-Head 4.High Gain is just amazing. It stays distinct no matter how much you crank up the distorsion. It brings more than enough power for the larger festival stages too. And the portability, of course, is unparallelled.
The Vechoor has this old school feel to it, but with a new level of controlability, on account of the detune and enhancer knobs. From warm and smooth to completely crazy. It doesn't steal any signal or sound like you're frying bacon when you turn it on either, which so many other modulation pedals out there do.
The Zebu is simply the best of both worlds when it comes to reverb and delay pedals. To be able to blend them both as you please is just beautiful.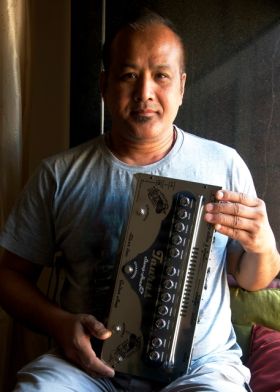 Kalyan Baruah
Kalyan Baruah
Kalyan Baruah, a multifaceted musician from the land of "blue hills and red rivers" is an epitome of success and inspiration for many budding musicians of his land. He has not only taken his Guitar to a new height but also created his niche in other arenas of music -production, programming, arranging etc.
Today, he is not only a first choice as Guitar Player, but also a Producer, Arranger, Programmer in the hub of Music Industry in India.
He has been the man behind many successful artists-singers like KK, Lucky Ali, Mohit Chouhan, Papon, Coke Studio @ MTV, MTV Unplugged, and numerous other Bands/Projects of Indian Music Scene. He has been playing live with many top Indian artists like KK, Salim-Suleiman, Adnan Sami etc. to name a few…..He is one of the most sought after Recording Artist of the Indian Music Industry and has recorded in hundreds of Bollywood hit songs, albums, Music Videos…
Kalyan's enthusiasm for new sounds and technology, added with his professionalism has come to play a pivotal part in his career of more than 25 years. He continues to be an important and highly regarded Musician in the Recording Industry in India.

Kalyan uses Stomp-Head 4.SL and Zebu delay/reverb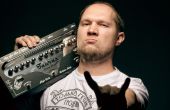 Dmitry Krysanov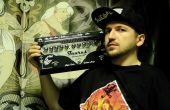 Evgeniy "Hok" Kazhentsev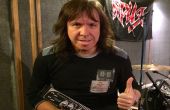 Vitaly Dubinin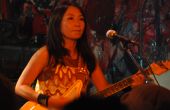 Naoko (Shonen Knife)
Dmitry Krysanov
Dmitry Krysanov is guitar player from russian hardcore-folk band ГРОДЕНЬ. Earlier he's been a guitarist and main composer in techno-death band Aviscience.
Dmitry uses Stomp-Head 4 High Gain and Zebu delay/reverb
"Taurus SH4.HG gave me fantastic high-gain sound that I can easily take wherever I want. It's absolutely mindblowing to be able to rock every venue with my signature sound thanks to device that I can fit into my backpack."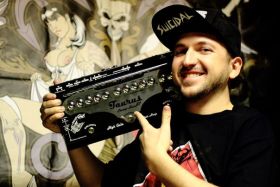 Evgeniy "Hok" Kazhentsev
Evgeniy "Hok" Kazhentsev is a badass guitar riffer from Saint Petersburg, Russia.
Went through the underground music life school and played in several bands, Hok finally finds himself as a guitarist of groove-metal band FREE AT LAST.
Their first album was highly ranked by metalheads both in the internet, on the radio and TV. Since 2008 the band plays gigs in Russia, getting a growing fan base and cultivating their own unique FALstyle.
Hok uses Taurus Stomp-Head 4.HG.
"They say that "Little bodies have great souls" Taurus absolutely approves that and destroys myth, that to create really loud and heavy sound the amplifier has to be huge. Now I own my personal bomb in the guitar case pocket."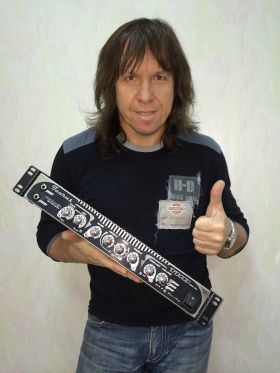 Vitaly Dubinin
Vitaly Dubinin
Great bass player mostly known from Russian band ARIA. For more than 25 years he's been playing and writing songs that have become one of the most important pieces of hard rock and metal in Russian music. Regardless of vast experience and thousands of show played Vitaly remains active and still putting 100% of dedication and passion in music he creates.
Vitaly uses THD450T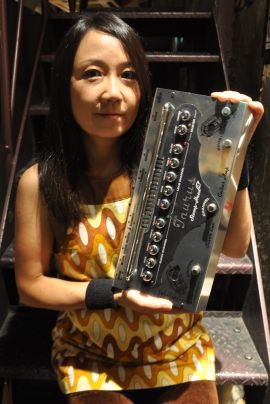 Naoko (Shonen Knife)
Naoko
Guitarist and vocalist of Shonen Knife and the band leader and main song writer. Shonen Knife was formed in Osaka, Japan in 1981 by her. Supported by legendary musicians like Kurt Cobain, Sonic Youth or Redd Kross, they became active globally in 1990's. They have been touring and releasing albums constantly, they made a great position in rock scene.
Naoko uses Stomp-Head 4.SL
"The sound of Taurus Stomp Head 4.SL is really ROCK! I'm loving it! It's light and easy to carry for women like me."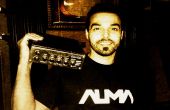 Paulo Carvalho
Jordi Vendrell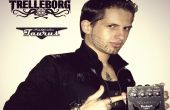 Kirill Ostrovskiy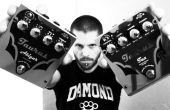 Damien Rivoal (ETHS)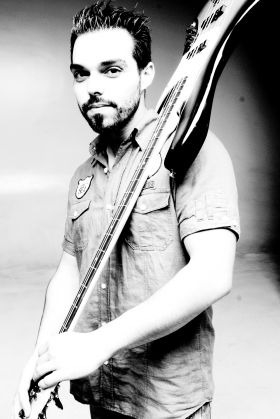 Paulo Carvalho
Paulo Carvalho
He was born in Portugal in 1980,he is a musician, composer and producer since 1996 He started to study music with six years old in Ponta Delgada (Azores) in the Yamaha Conservatory , started with piano lessons and with 14 year he started playing bass and studied with Portuguese renowned bass teachers, Paulo Nascimento, Tó Andrade and Joăo Sanguinheira. He recorded, produced and played with various projects and artists Portuguese and International like, Nu Soul Family (PT), Alma (PT), Puzzle (PT), Julie Mcknight (US), Atiba Martin (US), Guto Pires (GN) , Neyma (MZ), Zoe Jones (UK), etc.
In 2010 he was distinguished on is main project, Nu Soul Family with the MTV Award for the best Portuguese Band and Live Act and nominated forthe European Music Awards.
He's currently performing with Nu Soul Family (Funk-House), Alma (Industrial-Rock) and Jeans Monroe (Hip-Hop). He shared the stage with many bands like, Black Eyed peas, Julie McKnight, Incognito, Buraka Som Sistema, Emmy Curl, Marisa, Paulo Flores, Expensive Soul, etc. He also works with the major group in Portuguese media, Media Capital SA, composing and producing for the leader television channel TVI since 2008
Paulo uses Qube 450
''On the day my friend showed me Taurus bass amps it was the first time a considered changing the amp bass I was playing for 15 years, when he turned the Qube-450 on, it just blew my mind, how could such a little amp sound so good and with so much power?! Well now MY Qube-450 goes with me everywhere, it doesn't matter if I'm playing for 200 or 40000 people I just know it will handle the job and with an awesome tone!!''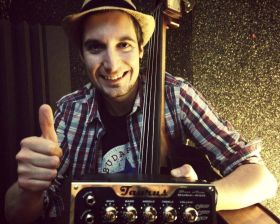 Jordi Vendrell
BIOGRAPHY
Jordi Vendrell is an electric and double bass player born in Tarragona (Catalonia) in 1985. At the early age of 8 he began studying classical music at the "Conservatori de Música de Tarragona", playing the clarinet. At 15, he started to become interested in modern music, and his father bought him his first electric bass. After that, he became more and more interested in rock, funk and modern
music, which led him to pursue a professional music degree at the "Conservatori Superior del Liceu" in Barcelona. Later, as he moved into the world of jazz, he decided to study the double bass as well.Jordi got his undergraduate degree in Jazz and Modern Music in 2010, and the following year he began his Master's degree in Music Education. Jordi is a multifaceted musician; he plays the piano, the guitar, the clarinet, the electric bass, the double bass, etc. He's a talented singer and songwriter as well. Today, he plays gigs regularly with several different bands (Lucas Masciano, Zapping Trio, Trending Topic trio and others). He's a music producer at his own studio, "Yuri She Productions", as well as being a music instructor, teaching everything from electric bass and double bass to music production and modern harmony.
Jordi uses Qube450
"I usually play a lot of different styles (rock, pop, jazz, funk, etc.) with several different bands. I needed an amp with a versatile sound, and also great sound and power. I also really had to have something that I could plug my double bass in to (with a pickup) and have it sound very natural. Every one of my expectations was met when I turned on my Taurus QUBE-450 for the first time. It has everything I wanted."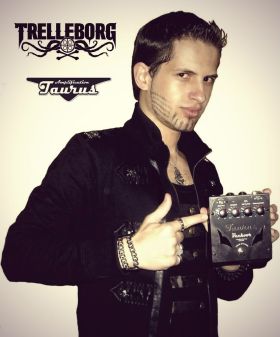 Kirill Ostrovskiy
Kirill Ostrovskiy is russian musician, sound engineer and composer.
He is a vocalist, guitarist and keyboard player in the band Trelleborg.
During the "Lands Of Njord Tour " the band has played in Germany, Finland, Poland. Estonia, Latvia, Lithuania and tooked part in such festivals as Hoernerfest (DE), Black Troll Festival (DE), Lost In Music (FIN) and Narva Bika Festival (EE). The band share stage with Slade (UK), Alestorm (UK), Moonsorrow (Finland), Korpiklaani (Finland), Helheim (Norway), Norther (Finland), KYPCK (Finland), Arkona (Rus), Tanzwut (DE) and many more.
Debut album "Lands Of Njord", that is mastered by Mika Jussila (Nightwish, Children Of Bodom, Amorphis and many more) at Finnvox Studios (Helsinki, Finland), released wordlwide in 2010 by 3 labels and have a lot of laudatory reviews in the world press.
Single "In The Name Of Love" is mixed by famous finnish soundproducer Hiili Hiilesmaa (Him, 69 Eyes, Moonspell, Apocalyptica, Amorphis etc). Albums produced by Hiili Hiilesmaa have sold over three million copies worldwide. The release is mastered by Mika Jussila.
On 10 July 2012 Versailles Records (USA) has released "No More Tears: A Millennium Tribute To Ozzy Osbourne - 1971-2012" features rock and metal superstars like current and former members of Motley Crue, Kiss, Alice Cooper band, Megadeth, Black Sabbath and etc., and many of the hottest rock and metal bands on the rise from around the globe covering Ozzy's songs. Trelleborg performed Ozzy's "Let Me Hear You Scream".
Also Kirill was a keyboardist in the legendary band Saint-Petersburg, and perfomed on stage with such famous russian artists like Juliya Mikhalchik, band Chelsea, band Zemlyane, Oleg Gazmanov, Valeriya, Ani Lorak, band Samocvety, Mikhail Boyarskiy, Igor Kornelyuk, Lyudmila Senchina.
As a sound engineer Kirill works in Koda Studio and Silence Records Company.

Kirill uses Silver Line pedal Vechoor multi-chorus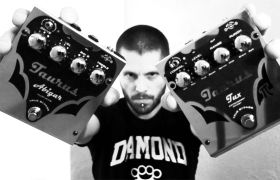 Damien Rivoal (ETHS)
Damien Rivoal is a French musician, best known as the bassist for the Metal band ETHS (Season of Mist). Recruited by the founding members for his strong pick-style bass playing, he composed and recorded the bass parts on their critically acclaimed last album called "III" (2012).
Since he touched his first guitar in 1996 as a self made musician, he never stopped playing. Before joining the band in 2010, Damien took part to several underground projects : in 1998 he created his first band called BYPASS as a guitarist and composer, playing post-hardcore songs. Then in 2003, he played guitar on tour with a nu-metal band called SIKH. In 2005 he joined the punk rock band called 22, playing for the first time with Yom (Eths' drummer). Later in 2006 he joined the electro rock band DJIEL as a live guitarist.
Playing along with so many people gave Damien the determination to go on as a professional musician. After finishing his musicology studies, he spent a few years working as a sound engineer in his hometown at Marseille's Opera. Then, on a proposition from Yom, he accepted to give a try at joining ETHS as a bassist and passed the test hands down, switching from guitar to bass.
As of 2012, Damien has been on tour with ETHS until winter 2013. The band is already working on a forthcoming album scheduled for release in 2014, introducing their new singer, Rachel Aspe.
www.eths.net
http://www.facebook.com/EthsPage
Damien uses Silver Line pedals: Tux and Abigar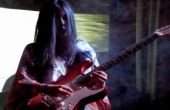 Francesca Zanetta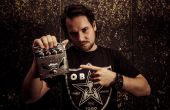 Werther Ytier (Dagoba)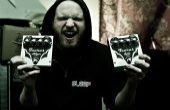 Matteo Bassoli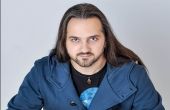 Alexander "Motor" Sokolov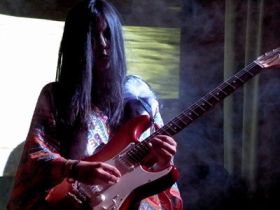 Francesca Zanetta
Francesca Zanetta is a guitar player born in 1989 in Milan (Italy).
She's best known for being co-founder (with keyboardist Emanuele Tarasconi) of Italian progressive rock band, Unreal City.

She started to play guitar at very young age of 13, when 17 she founded (with Tarasconi) The Syllogism, progressive rock band based in Milan. After a year they decided to change line up of the band and to rename it in Unreal City.

With the band she has recorded their first self titled EP (Unreal City, 2012) and La Crudeltà Di Aprile (studio album, Mirror Records/BTF, released worldwide in April 2013)
Francesca is using Zebu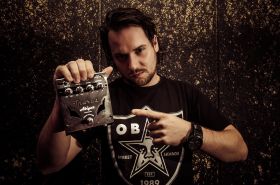 Werther Ytier (Dagoba)
"I'm always looking for a new drive pedal for my rig , I've played with a lot, but this one is so easy to use, it gives a strong and solid sound to your bass. With the Taurus Abigar multi drive, You won't need anymore to waste your time with 1million knobles to find something that sounds good, it sounds really hard, it rocks. And that's all we need when you're on tour , in studio or in your rehearsal room... Plug it and play it loud . "
Werther uses Abigar SL.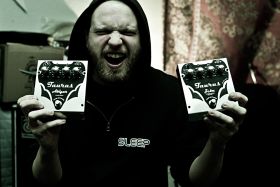 Matteo Bassoli
I grew up in a family of musicians, since I was a kid music has been a part of my life. My grandpa played guitar and mandolin, and my mother used to study classical guitar until some year ago. My mom bought me my first guitar when I was 6 but I found boring the school approach and all the lessons. At 13 I bought my first electric guitar, made of carton and recycled toilet paper, and started to practice by myself. I'm a self made musician, except the very first couple of years of classical and a little bit of folk (yeah). I played guitar with At the Soundawn for eleven years and bass in Donkey Breeder. I recorded 1 album with Overself, 3 albums with At the Soundawn and 1 with Donkey Breeder. Now I'm proudly part of Blindead where I play bass and guitar.
Matteo uses Taurus Abigar and Zebu effect pedals.
About Abigar: "This pedal is just perfect. I was looking for a compressed sound and a colored, warm, huge distortion, for mixing them and well, they both came in one single pedal, Abigar. And it's also super versatile! In a venue during the soundcheck the owner of the club yelled angrily: "this is abnormal!" So I'm really proud of it."
About Zebu: "After 2 seconds of a chord made with a guitar on it, I felt in love with Zebu. I use the reverb especially, and it's perfect for both guitar and bass. Put it at maximum and it's like playing inside the biggest cathedral of the planet, put it at half and add some delay for Pink Floydish solo sound, put just a little bit of it with almost infinite delay for some tripping drone stuff. I used it for the entire record of the last At the Soundawn's album in november 2012, all the reverb you'll hear in that album is made with Zebu. Simply amazing."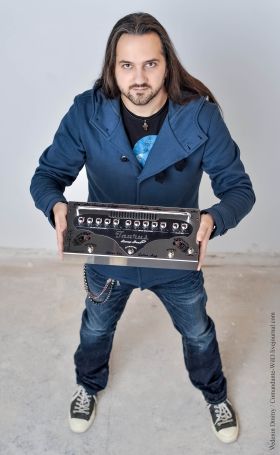 Alexander "Motor" Sokolov
He is a Russian guitarist and songwriter, one of the two pillars of GRENOUER band founded in 1992 in Perm city. After Alexander "Motor" joined the band, it vigorously rose to prominence within metal scene of the region. This resulted not only in the departure of Alexander and GRENOUER to Saint Petersburg going on the wide water, but also in remarkable stylistic changes and in cooperation with the world famous Finnish producer Anssi Kippo and mastering engineer Mika Jussila.
Alexander passed through many musical genres: starting from extreme metal, industrial, experimenting with math metal, classic rock and arriving to modern rock metal and postpunk. Playing the 7-stringsguitars Alexander always cares about sound quality, either live or at studio.
"When I saw a "stomp-head" designed by TAURUS AMPS for the first time I couldn't believe that such a shiny small box is a full head-amp. In fact it's true! So, they have busted the myth of "heavy guitar sound provided only by a heavy guitar rig"! I really love the sound and totally enjoy the weight of the stomp-head device."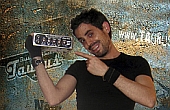 Luis Gomez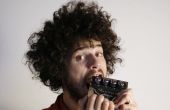 Louis Jucker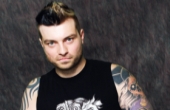 Chris Hermsdörfer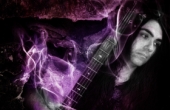 Emi Dattolo (Illogicist)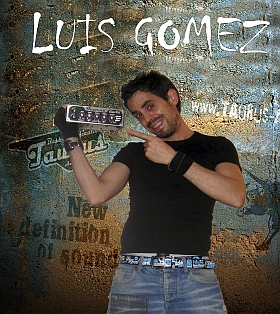 Luis Gomez
Linarense, bassist and composer dedicated to music since 1992. Just produced his first job Luis Gomez and…, accompanied by great musicians and friends on the national scene, and that will be released soon released on the label Pixel Music. Currently, bassist Zodiako, Paquillo Brown, La banda del tipo, Cante de Calle, Car Rubio, collaborations with the Big Band of Cordoba etc ...

Endorser of various brands, has participated in several festivals and Clinics in BassDay and GuitarDay Spain, which had the great fortune to meet and share the stage with master Marcus Miller.
Luis gomez working as session and studio bass player, recording for various artists albums and music videos (John Varo, Rocio Shayler, FranDiego, Jalber, Rebeca Sanz, Manuel Valverde, Joaquín Garzon, Lukas con K, etc…), and for various recording studios and producers.
Luis Gomez uses Taurus Qube 450 head, TN-410 cabinets and Silver Line effect pedals - Tux, Vechoor and Zebu.
"... With the head Taurus Qube 450, get the sound you need at all times thanks to its versatility and definition to suit any style, playing, and scenario. Besides its compact and slim design makes it ideal for to accompany me in live and studio, as the output quality provided DI is fabulous, you can see in my demos for Taurus Amp ... "
"…con el cabezal Taurus Qube 450, consigo el sonido que necesito en cada momento gracias a su gran versatilidad y definición, adaptándose a cualquier estilo, forma de tocar, y escenario. Además su diseño compacto y reducido, lo hace ideal para acompañarme tanto en directo, como en estudio, ya que la calidad que aporta la salida DI es fabulosa, se puede apreciar en mis demos para Taurus Amp..."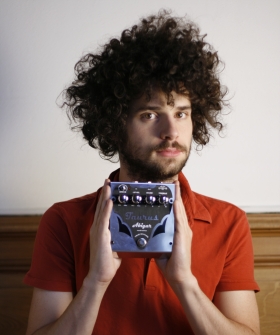 Louis Jucker
Louis Jucker was born in La Chaux-de-Fonds, Switzerland in 1987. Bassist, guitarist and vocalist. Louis joined conservatory classes (cello) at the age of 5, then he switched to Jazz studies: Jazz und Rock Schule in Freiburg-Im-Brisgau, Germany. Joining The Ocean Collective in 2008, he has started regular tours in Europe, China, USA, Russia, Australia etc. Member of groups: Coilguns (crust/hardcore) and Kunz (noise/rock) since 2011. At the age of 25, Louis has played more than 500 shows all over the World.
Louis Jucker uses Taurus Abigar and Zebu effect pedals.
Hmmm. Yummy ! Versatile pedal, that fits all my heads and bass tones and make them sound bigger, much bigger. I love that funny modern-to-vintage switch; It's like owning 4 pedals in one!
Crystal clear! So precise and easy to program, it adds depth to your riffs, and opens new creative horizons for bass playing
Chris Hermsdörfer
Cris (aka Chris Hermsdörfer) was born on the 4th of February in a small German town called Forchheim. He started his musician career at the age of 6 by taking accordion, piano and keyboard-lessons. At the age of 14 he changed from those instruments into the world of the strings! After two years of figuring out how to play the guitar - Cris was able to join guitar workshops of Sascha Gerstner (Helloween) and to enhance the quality of his guitar skills up to a professional level. Having played more than 800 shows with different cover projects in Germany, Cris decided to change to the Austrian symphonic-metal band VISIONS OF ATLANTIS (Napalm records) in the year 2011 to join them for their European tour together with RHAPSODY OF FIRE.
After further festival shows during the summer, amongst others MASTERS OF ROCK, METALCAMP, WACKEN OPEN AIR, Cris finally became a fixed member of VISIONS OF ATLANTIS. The EP "Maria Magdalena" is the first record of VISIONS OF ATLANTIS including his own written guitar licks. The upcoming record "ETHERA" will be the first record he was doing the co-production, especially the production of music and song structure. Besides VISIONS OF ATLANTIS, Cris started working as session and studio guitar player and is going to support different bands like SERENITY, EISENHERZ and many more.
In 2012 he joined the german Alternative-Rock-Band WILLIE TANNER, as well. Beyond that, Cris also started working as a guitar teacher at several music schools and creating his own music school concept "LEARN TO ROCK", as well. The first LEARN TO ROCK music-school will be established in October 2011. Currently, Cris is coaching more than 45 students, and the number is rising! A great talent, a lot of dedication and creativity - this is what Cris Tían speaks for!
"This Amp is just awesome - never thought about an amp in this size is able to create such a changable sound! I need heavy and normal rock sounds as well - with the SH4 I am able to do everything I'd like to - and rock every stage it needs to :)"
Chris uses Stomp-Head 4. High Gain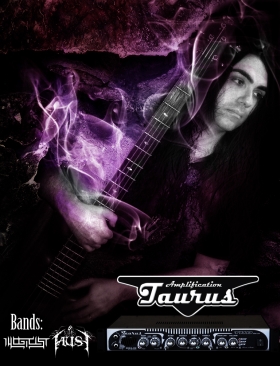 Emi Dattolo (Illogicist)
Emi Dattolo is the bassist for Italian technical death metal band Illogicist and progressive death metal band Faust. He began playing music at the age 0f 7 studying the saxophone. At age 14 however, he discovered the bass. He has played in numerous bands ranging from punk, rock, funk and metal. In 2006 he collaborated with renowned drummer Marco Minneman in a project which also saw him collaborate with Mike Keneally, Brian Beller and Clive Bunker. He has also played and recorded with many other artists and bands. With Illogicist he has toured in the USA, Italy, France, Switzerland, Germany and Portugal. In 2009 Illogicist also performed as headliners at the Festival Mediterraneen de la Guitare in Tunisia. He is considered one of the best metal bassists in his native country of Italy and is a highly regarded in the metal scene both in Italy and abroad having gained support from some ofthe best known bassists in metal.
"The THD-450 is the best bass head I've ever used. It's powerful 450 watts creates a devastating sound that simply blows you away, really impressive for its size!!".
Guillermo Chicharro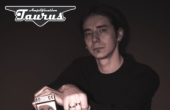 Piotr August Augustyniak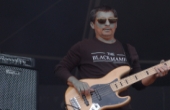 Ciro Cruz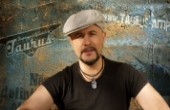 Pedro Andrea
Guillermo Chicharro
Born in Spain in 1986, he's a musician, composer and music teacher since 2004. He studied at several prestigious music schools in Madrid, Ritmo&Compás, IMT and Escuela Creativa. He recorded and produced various projects, including his debut album 'La Caja de las Ánimas' (Suicidal.Lizard.Studio & KMC/Edicast, 2010). Performer and composer of short films, documentaries and advertisement soundtracks.

He's currently performing on the electric bass with dOrange (indie pop-rock) and Continuo (european jazz); and on the guitar he's performing with Maese Patelín (prog-rock), Jys Espinosa (acoustic pop-rock) and Entre Tú y Yo (acoustic pop). He's also performing with solo artists like Chema Sales (rock) and Korazón Crudo (hiphop). He shared the stage with many bands, like Vargas Blues Band, O'Funkillo, La Vacazul, Celtas Cortos, La Guardia, Carmen París, Ojos de Brujo and Hamlet.

"..In a short time, TaurusAmp has consolidated as one of the most important european manufacturers, offering a clearly-defined, right-in-the-face sound with great versatility, inside a modern design and solidly built equipment. The QUBE-450 head has become my best partner at work, both on studio and on stage. It's light, convenient and 100% reliable..."
".It's difficult to find a sound you can identify yourself with, a sound that really suits your playing. With Taurus amps that sound finds you."
Guillermo uses amlifier Qube-450 and speakers cabinets TN410, TN-112
Piotr August Augustyniak
I like trying new things. I ask questions and try to find answers to them and what matters most - I know what I want. I consistently strive to achieve my objectives. I have no dreams. I am a sceptical realist.
I have a mind of my own. I do not rely on the opinions of others. However, it does not mean that I don't listen to them. I experimentally verify each new spectrum of possibilities and choose the ones which fit me the best rather than copy other people's ideas. I then modify them so that they meet my expectations.
So it was with Taurus amplifier. I could expatiate on the the sound, possibilities, aesthetic aspects and its practicality. However, If I were to write anything about this, it would be just a few words. In short, Tite a haurus amplifier completely meets my expectations and gives me the opportunity to uncover new areas in the field of music. I urge you not to trust me or believe me but check it yourself. Give it a chance and test this amazing stuff. You will be surprised, damn surprised!
Piotr uses THD-450 amplifier.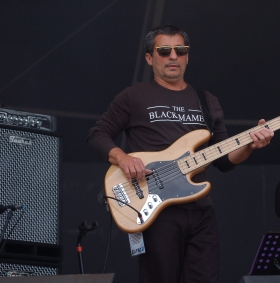 Ciro Cruz
Ciro Cruz, professional bass player since 1982. He has played with major Brazilian artists including Ed Motta, Djavan, Gabriel O Pensador, Banda Black Rio, Fagner, etc. He participated in recordings of approximately 200 albums of various artists in Brazil and worldwide.
Ciro Cruz has performed live with various international artists like: Incognito (UK),Omar (UK), Howard Levy (USA) (Grammy Winner), Gabriel o Pensador (BR), Ed Motta(BR), in cities like New york (Central Park), Shanghai, Baku (Azerbajan), Rio de Janeiro, Luanda, Chicago, Paris, Buenos Ayres, Montevideo etc ...
Today it is part of the project THE BLACK MAMBA who has just released the album by "FAROL MUSICA" and did the presentation concert at the Festival
Rock in Rio (Lisbon) 2012.
Ciro uses TH-Cross and speaker cabinets TN-410 and TN-115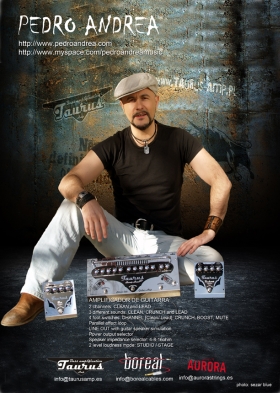 Pedro Andrea
Pedro Andrea is guitarist whose originality is outstanding, recognized by musicians such as Carlos Santana, Greg Walsh or Scott Henderson (you can listen or read his comentaries about Pedro in Mention´s Paragraph), and by his winning of the first prize of the American magazine Guitar Player (January 1996 Demo of the month)
website
Pedro uses amplifier Stomp-Head 4.SL and silver line pedal effects: Tux-compressor, Vechoor-multichorus.
"Finally, the amplifier with a great and universal / versatile sound, with huge capabilities, and all this in such a small form. With Taurus you just need to plug in, amp does the rest."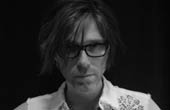 Per Schelander (Pain of Salvation)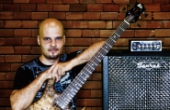 Oscar Morgado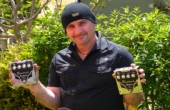 Walter Cerasani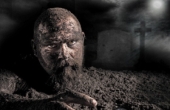 Ives O'Sullivan (The Dystopian Project)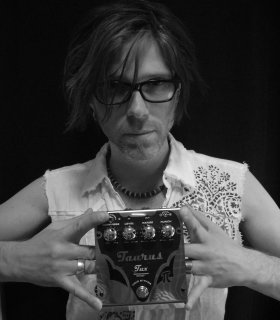 Per Schelander (Pain of Salvation)
Per Schelander really hooks the listener into this album with his exciting yet unobtrusive bass lines. In some songs, Per shows he can hang back and just fatten up the song with some impressive low-end bass, and he also shows he can carry a track too, like in the song "You Are". Schelander can also make you stand up and take notice with his unison tap solo on "Uncontrolled" ( quote from review by Metalexpressradio.com).
Music in all shapes and forms has been Per Schelanders style since he picked up the bassguitar when he was fifteen. Around 1988 Per discovered Billy Sheehan and thought that his playing was the coolest thing he had ever heard. He started studying music seriously at the age of 18, starting off with two years in Sweden before he headed for Los Angeles to attend the Musicians Institute. Since then Per have played and recorded with a lot of bands and artist and here's a few of them: House of Shakira, Royal Hunt, Pain of Salvation, Spyke, The Furillos, Coste Apetrea, Ingemar Olsson, Stefan Jämtbäck, Ingmar Johansson, Charlotte Perelli, Bromstens Kapell, Jade Ell, Mercury Fang, Daniel Flores - you can check out my myspace site for more info Per Schelander.
Pain of Salvation has joined "Progressive Nation 2009" together with Dream Theater, Zappa plays Zappa and Beardfish.

Per Schelander uses Taurus Silver Line effect pedal TUX.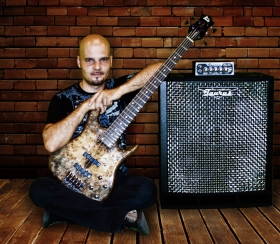 Oscar Morgado
Bass Guitarist, Double-bass player and Singer born in Madrid - SPAIN in 1975.
He has worked with great Spanish artists like NACHO CANO , MALU, AMISTADES PELIGROSAS, ANDY Y LUCAS, MIGUEL BOSÉ and he has been musical Director of DAVID BUSTAMANTE and EDURNE
Has recorded songs with MIGUEL BOSÉ, ANTONIO VEGA, MARTA BOTIA, NIKA, MALU…
It has shared scene with international guitarists like Scott Henderson, John Scofield and is the bassist of the prestigious Spanish guitarist (PEDRO ANDREA)
Oscar uses Qube-450, speaker cabinet TN-410 and Silver Line effect pedals - Tux, Vechoor and preamp T-Di
A long time ago it looked for a compact equipment and with a great sound, with TAURUS I have been able to discover all a range of possibilities for the low one, great sound in its ranges of effects and the versatility of the Qube-450, it has to me made an impression, is as a great perfume in a small bottle.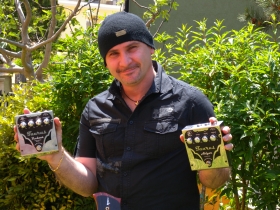 Walter Cerasani
Born in 1969, he started playing at age 15 by himself. During his career he has strengthened and corroborated his eclectic ability playing in various musical contexts (blues, rock, jazz, pop, ethno, dance, funky ...).. In the past he has been part of some Italian pop bands (O.R.O., 6come6, Alessandro Amato ..) going on tours and making studio recordings. In 1997 he began his collaboration with international artists, working closely with Chicago rock/blues musicians and singers (Peaches Staten, Nellie Tiger Travis, Russ Green, Eric Guitar Davis) and European (Stevie Zee). At the same time he also began working with Stan Skibby making several tours with the "World J. Hendrix tribute" in Italy and Europe. Furthermore, he met the great american guitarist "Neil Zaza" and began a musical collaboration, still active, recording and touring in Europe America and Asia becaming the official bassist in "N. Zaza Band". In the studio he took part in several "cd" by various artists, including "212" (the last work by Neil Zaza). Planned, for the near future, others tours and studio recordings. Actually he is endorser of "Meridian" craft basses.

Walter Cerasani uses Taurus Silver Line Effect pedals Vechoor, Zebu, Abigar

"I was really surprised when during Neil Zaza Poland Tour i heard the sound of Abigar....it was simply extraordinary…from that moment i start to love All Taurus pedals…."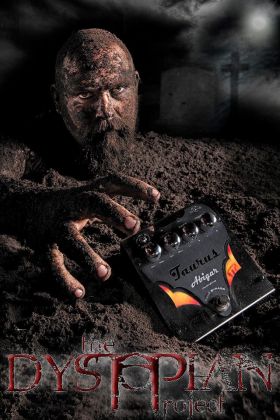 Ives O'Sullivan (The Dystopian Project)
Ives O'Sullivan is the Bassist and also one of three vocalists in the Progressive Rock band The Dystopian Project. Drawing from a wide and eclectic range of musical influence's and backgrounds, The Dystopian Project create music to entertain and evoke emotion with energy driven riffs, surrounded by beautiful and haunting soundscapes infused with complex intertwining vocal harmonies. Showcasing their eclectic song writing, The Dystopian Project's Debut EP "Death Leaves an Echo" is set for digital release at the end of March 2015 via Bandcamp and they are currently racking up huge hits on their two music videos on YouTube
You can also follow them on Facebook to keep up to date with news and happenings

Ives uses Taurus Silver Line effect pedals – Abigar Multi Drive, Vechoor Multi Chorus and Tux Compressor –Limiter
"I have a lot to compete with sonically in TDP with Keys, Synths, Strings, two Guitars and Drums all going on, so smoothness and definition of tone is something that is essential for me in my set up. The Taurus Tux brings all that and more. It evens out my tone and helps me cut through and be heard as well as felt"
"I use not one but TWO Abigar Multi Drive pedals. One for my normal tone, just to add some bite and dirt to my tone so I sit nicely in the mix, the other is for when I want to announce to the crowd my Bass means business. The range of sounds and harmonic expression contained in these pedals is truly astounding, couple that with 0% loss of low end in your tone, these are the only Bass Drive pedals you should ever use."
"For the acoustic sections in our songs, to help bring the added beauty and extra texture to my tone I use the Vechoor Chorus. The shimmering, almost ethereal quality it brings to the Bass is something my sound just cannot live without. The choral possibilities are endless with this pedal, the expressions of tone and emotion are only limited by your imagination"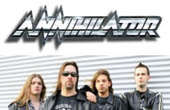 Annihilator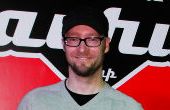 Ruud Jolie (Within Temptation)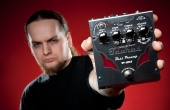 Hellspawn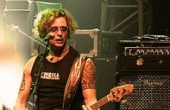 Marco Billiani (Alkbottle)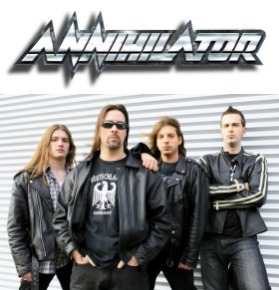 Annihilator
Canadian metal band Annihilator is the lifework of guitarist Jeff Waters. Founded in 1984, the band took the metal scene by storm with their debut 1989 release "Alice In Hell", upped the ante with 1990's "Never, Neverland" and finished off their 3-record deal (Roadrunner Records) with "Set The World On Fire". While most late-80's era metal bands disappeared, Annihilator went on to forge 9 more studio cds, dvds and live releases, all consistently selling well and remaining true to the heavy metal cause. Tours with everyone from Judas Priest to Pantera to Trivium plus dozens of headlining tours, festivals around the world have been going on since 1989 for this band; no rest for the wicked. In 2003, Dave Padden joined the band as vocalist and eventually took on the role of guitar player as well, a la Hetfield. Dave has sang on the last 4 studio releases and has now etched his name in stone as a top front man in the biz. Jeff Waters and company tear through each release with honest, raw power and energy, along with excellent technical skill and a live show that is considered one of the best in the business. Annihilator has given the metal world a sound that is one of the clearest, most tasteful mixture of huge, metal riffs with the idea of the perfect song. In fact, many non-metal acts and musicians cite Waters and Co. as huge influences in their rock/metal careers. 2 years in the making, Annihilator's 13th studio (self-titled) offering will now be unleashed this May 2010 and promises to give Annihilator the attention it deserves. www.annihilatormetal.com.
Annihilator uses Taurus SLT-300H amplifier and the speakers TN-410.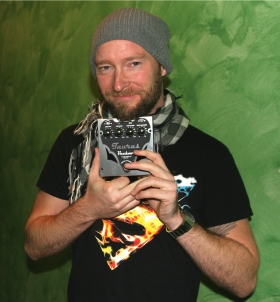 Ruud Jolie (Within Temptation)
Within Temptation is a Dutch band playing gothic and symphonic metal that sold more than 1 000 000 albums and won "Pop Prize" reward. Ruud Jolie was performing with Within Temptation at music festivals, such as: PinkPop, Ozzfest, Lowlands, Dynamo, Rock Werchter, Summerbreeze. In 2007, Ruud announced his plans for a solo project, entitled "For All We Know". Recording this album, he was working with musicians from Pain of Salvation: Kristoff and Daniel Gildenlöw and Léo Margarit and also Damian Wilson from Threshold, Headspace and DWB. Ruud Jolie uses Taurus Pedal Effects: Abigar multidrive, Tux compressor, Vechoor multichorus and Zebu reverb/delay and says that they are:
Ruud Jolie uses the Silver Line effect pedals - Tux, Vechoor and Zebu.
"My Tux (Compressor), Vechoor (Multi-Chorus) and Zebu (Reverb-Delay) Taurus Pedals are the most versatile fx pedals I've owned or even known about. The multiple functions of each pedal are easily combined and give you many options to get every task done. Besides the great sound they also look really, really cool!"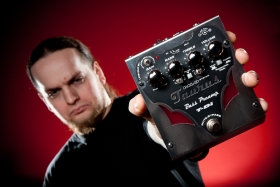 Hellspawn
Hellspawn was formed in 2003 by the following members: Robert Kolman - drums, Daniel Drosinski - guitar, Mariusz Konieczny - bass/vocals. Marcin Garyga joined the group in 2004 and filled the second guitar. In this lineup, Hellspawn has played many gigs and recorded Demo 2005 at Selani Studio, The demo has been released by two labels - as a MCD by Chilean 'Infernal Overkill' and as a split CD by French 'Nihilistic Holocaust'. In the year 2007 Hellspawn decided to build their own recording studio in which they have recorded 'REH 12.07.', as a sample of forthcoming material more of which will be known soon.
Hellspawn uses Taurus preamp T-Di.
"Favorable reviews from both users and critics about Taurus products are not unjustified. The variety of options presented by T-Di is more than satisfying. I can't imagine a situation where the possibilities offered by T-Di would not be enough. Magnificient eq and the vast possibilities of distortion modulation will certainly satisfy every player out there. What is more, when set properly, T-Di can be used more like a compressor than just a simple distortion, which will apparently be favored by those who are afraid to distort their bass. If you need a DI box, a distortion and a compressor all at once, and you have money for only one, look no further. T-Di is more than good at its job, and takes no prisoners."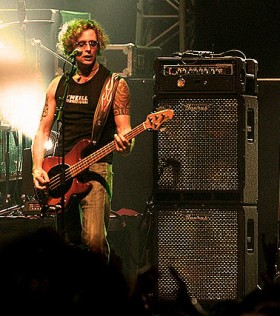 Marco Billiani (Alkbottle)
Marco Billiani, since 1990 Bassist of the most successful Austrian rock cover band ALKBOTTLE, founded in 2010, swears by the sound of his TAURUS Stacks:
"The amp quality, performance and design I was fully convinced, gig after gig runs smoothly requiring firearms license on foreign volume."
ALKBOTTLE sold 140 000 records, completed countless concerts including Supportgigs before bands like KISS, DEEP PURPLE, ZZ TOP, VAN HALEN etc.
ALKBOTTLE published an anniversary DVD & CD box in November 2010. Fans will find not only a qualitatively excellent audio retrospective of last year's "fat wia Christmas" - concert in the Gasometer,but alos a band documentary, Unplugged released recordings of Alkbottle 20 years celebration, commercials and all previously Music videos, from its beginnings to modern times. www.alkbottle.at
Marco Billiani uses Taurus THD-450T amplifier and the speakers TN-410 + TN-115.
"The THD 450T, I play since November 2010, delivers a very powerful bass sound. What I like best in this amp, is two preamps transistor and tube. This feature has infinite number of steps per controller, and provides a rich tube distortion. THD creates a very transparent sound. The transistor stage provides a clear low end, through the mix with the tube preamp gives a compact, powerful Rockbassmix. All the settings are intuitive and easy.
The combination with one 4x10 inch and 1x15 inch box delivers the sheer power in rehearsal rooms, clubs and concert halls. By using a digital amplifier, the amp weights 4.2 kg, and equipped with neodymium speakers boxes make it to about 30 kg each."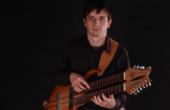 Adam Fulara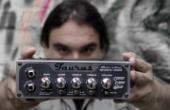 Sotirios Kelekidis (Sinew)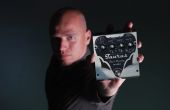 Mark Brekelmans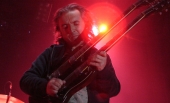 Apostolis Anthimos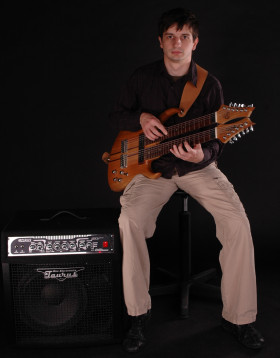 Adam Fulara
Adam Fulara is a musician, composer, guitar player using two-handed tapping technique, author of method book and DVD: "Two-handed tapping - guitar workshop" (ABsonic 2009), 1st Prize on the Polish National Competition of Guitar Improvisation in Kielce (2005), Honourable (special prize) for "expanding jazz guitar area" in most prestige jazz guitar competition in Europe "Guitar City" (2005), Best Musician Prize on the Polish National Jazz Competition (Sieradz 2004), The Undiscovered talent by Guitar 9 Records (April, May 2006), "Gitarzysta" - Polish guitar magazine editor, plays mostly jazz and polyphony tunes of J. S. Bach.
Adam Fulara & Fool-X trio - official website
Adam uses Taurus SLT-12 combo.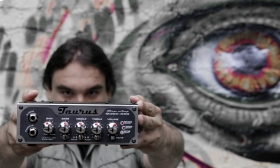 Sotirios Kelekidis (Sinew)
Soti, born 1975 in Germany, has played bass-guitar in several Bands since 1991, ranging from Pop/Rock/Hip-Hop/Fusion to Progressive/Thrash-Metal. With his bands he played numerous gigs all across Germany, Austria and Switzerland. His actual band Sinew integrates elements of Indie, Alternativ, Pop, Rock and Progressive music. SINEW's 1st album "The Beauty Of Contrast", released 2008 by Alveran-Records, got excellent reviews. The 2nd album is actually in the making and will probably be released in november 2010. On Sinew's official Myspace you can watch video-clips showing the recording sessions: www.myspace.com/sinewmusic. In the past Soti had been a member in several bands, including Force Trankill (www.myspace.com/forcetrankill) and Psycho Gambola. (http://www.myspace.com/psychogambolamusic). Furthermore he is going to support the metal-band Arms To Amen at some of their live performances (www.myspace.com/armstoamen). Another recent project is in the works.
At Musikmesse Frankfurt was the first time to hear the amazing sound of Taurus. So he had to get the TUX-Pi signature and the Qube-450.

Soti Kelekidis uses Taurus Qube-450 bass head and Silver Line effect pedal TUX.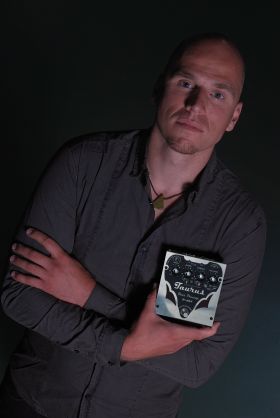 Mark Brekelmans
Mark Brekelmans is a metal and rock bass player from the Netherlands. Mark is currently involved in the modern metal band Self Machine but also cooperates on numerous live and studio projects.Over the course of the last 5 years Mark has did live shows and recordings for Melora Rain, Forfeit, Grain, Noud Smeets, Edge of Serenity, Kristoffer Gildenlow and many more. He also joined the band Xystus for the stunning 'Equilibrio, A Rock Opera' which was performed for thousands of people and was released world wide on CD, live DVD and live CD. Mark is currently working on the debut album for Selfmachine and is the live bass player for Kristoffer Gildenlow.
Mark Brekelmans uses Taurus Silver Line effect pedals - Abigar, Vechoor and TUX.
" I've been playing bass for a lot of years and I've been searching for good effect pedals for almost as long. I've played a lot of different brands, types and flavors, but none of them can hold a candle up to Taurus. If you're a bass player, and you want effects, Taurus is the best choice.
The Abigar pedal can handle everything from the real vintage, slightly overdriven, sound to big modern distortion. But there is not one setting on the pedal that is useless. It always compliments my sound and it keeps the low end tight and round, no matter what setting I'm in. The Vechoor pedal has the same qualities. It compliments my sound instead of changing it or sucking the life out of it, and every setting is usable! I never found this in a pedal. Normally I would be glad to have one or two sounds that I could use. But with Taurus I have a lot more! Especially in the studio, but also live, this is a great quality! "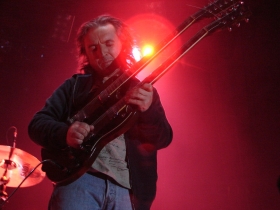 Apostolis Anthimos
Apostolis Anthimos ('Lakis' as he is called by friends) was born in 1954 in Siemianowice Slaskie to a family of Greek immigrants. He is most significantly known as guitaristof the Polish rock supergroup SBB. He has also been involved in co-operation with Czeslaw Niemen, Tomasz Stanko, George Dalaras, Vangelis Katsoulis, and also a number of bands, including Krzak and Dzem. Anthimos is a musician of exquisite subtlety, playing both the guitar and percussion instruments. Since 1971 he has continually appeared with Jozef Skrzek in the consecutive SBB incarnations. Starting with the eighties, he has split his time between Poland and Greece, where he became a highly regarded session musician. Back in Poland, he worked with Tomasz Stanko as a drummer and guitarist. During the nineties he has run his own trio, Trias. The new millennium saw the emergence of Apostolis Anthimos Trio. The line-up featured Lakis and two young Polish musicians: the bassist Robert Szewczuga and the drummer Krzysztof Dziedzic. Apostolis Anthimos has participated in the recording of over fifty albums, including thee of his own: Days We Can't Forget (1994, backed by Gil Goldstein, Jim Beard, Matthew Garrison & Paul Wertico), Theatro (1999) and the latest release called Back to the North (2006, backed by Paul Wertico and Marcin Pospieszalski).
Anthimos Apostolis uses Taurus Silver Line effect pedal TUX.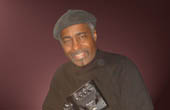 Vasti Jackson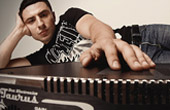 Marcin "Dywan" Misdzioł (Mouga)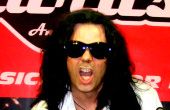 Paweł Mąciwoda (The Scorpions)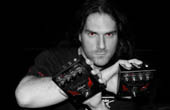 Kristoffer Gildenlow (Dial, ex. Pain of Salvation)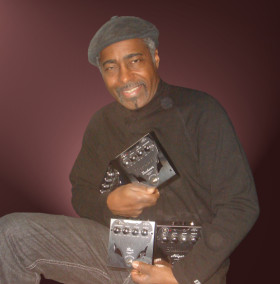 Vasti Jackson
Vasti Jackson is the guitarist, songwriter and producer. He may well be the busiest musician in Missisipi. In the last several years, the Hattiesburg resident has appeared in several feature films, a documentary and a TV show, co-produced a Grammy-nominated album, and worked as a session man and road musician for numerous artists. Jackson also performs with his own band and as a solo acoustic act, and recently stepped up front with a new CD, "No Border to the Blues", that might be seen as a distillation of all the work he's accomplished to date. "I love collaborating, but this CD is me putting the music out there from my own personal inspiration", Jackson explains. "There's music that's more traditional blues, acoustic, electrified and more rocking, but at the core of it is a compelling Mississippi attitude."
"Vasti Jackson is the real deal! He plays the blues, he sings the blues, he writes the blues, he produces the blues, and yes, he feels the blues. When you understand the blues, the blues like Vasti has had since his Mississippi childhood, you know that there are no boundaries to the music. It permeates every experience in life. Vasti has proven it with his expansive look at the future of the blues." - Art Tipaldi (Blues Revue Magazine)
Official website of Vasti Jackson.
Vasti Jackson uses Taurus Silver Line effect pedals - Abigar, Tux, Vechoor and Zebu.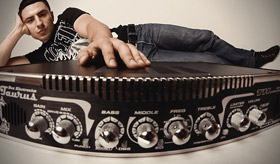 Marcin "Dywan" Misdzioł (Mouga)
Marcin "Dywan" Misdzioł is a bass player of Polish band Mouga. Mouga plays music which combines hardcore energy, alternative melody with weight of heavy metal. In December 2009 firs album was released "The God & Devil's Schnapps" by Mystic Productions. Mouga was discovered very fast as a very promising band and fresh breeze in Polish musical market. It sounds like a compromise of numetal and alternative kinds of heavy music. Journalists evaluate them as the new hope of rock. However, the greatest advantage is the fact that their music cannot be easily pigeonholed. Dywan is going also to do his solo project, he was also playing with DJ's and pop musicians.
www.myspace.com/dywanbass
www.myspace.com/mougaspace
"Dywan" uses Taurus TH-Cross amplifier.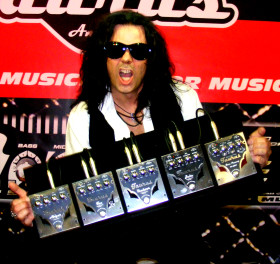 Paweł Mąciwoda (The Scorpions)
With the band The Scorpions, Paweł Mąciwoda recorded the albums: "Unbreakable", "Humanity - Hour 1" and "Sting In Tail". Earlier, he used to play in bands: TSA, Oddział Zamknięty, Funk de Nite, Redkot, LAPd, Virgin Snatch. He also worked with musicians such as: Grzegorz Markowski, Piotr Wróbel, Olaf Deriglasoff and Maciej Maleńczuk on the band's WU-HAE album "Opera Nowohucka". Paweł Mąciwoda took part in recording the Michał Urbaniak's album "Urbanator" Paweł Mąciwoda uses the Taurus Pedal Effects: Abigar multidrive, Tux compressor, Vechoor multichorus and Zebu reverb/delay.
Paweł Mąciwoda uses Taurus Silver Line efect pedals - Abigar, Tux, Vechoor, Zebu and the preamp T-Di.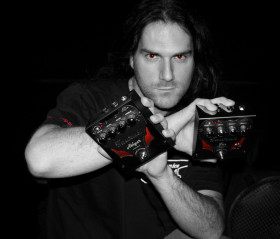 Kristoffer Gildenlow (Dial, ex. Pain of Salvation)
Kristoffer Gildenlow is a Swedish bassist. He started playing the bass guitar at the age of 14 and less than a year later, he was asked to join Swedish prog-metal band 'Pain of Salvation'. After recording six full albums and one DVD they have decided to go separate ways (early 2006). Kristoffer has also recorded and toured with Lana Lane (US), Erik Norlander (US), Dark Suns (D) and Rocket Scientists (US), Ian Parry (NL), Damian Wilson (UK) and done additional recordings for bands such as Arkan's Origin (BE), Arcana (S), Chirra Niva (NL), Harmony (S) and Implosion (Gr). His new band Dial released its debut album- synchronized- in May 2007. At present he is working on his solo material. More info on official Kris website and his Myspace profile.
Kristoffer Gildenlow uses Taurus Silver Line effect pedals - Abigar, Tux, Vechoor, Zebu and the preamp T-Di.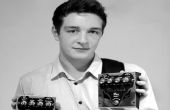 Louis Mueller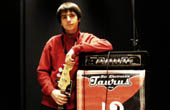 Alex Ments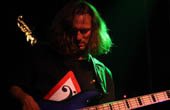 Samy Saemann (Freedom Call)
Sebastien Garsia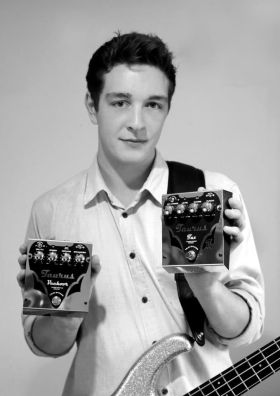 Louis Mueller
Louis started playing bass at the age of 13. Today, at the age of 18, he rocks on his youtube channel (www.youtube.com/loubass09) and with his band tune circus (https://www.facebook.com/tune.circus.baby). Currently, Louis attends school and will graduate in 2013. After graduating from school, he wants to study bass and turn his passion into his profession.
Louis plays the Silver Line Tux compressor and the Vechoor chorus.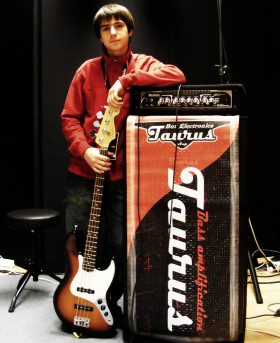 Alex Ments
Alex Ments, from Ukraine living in Khmelnitskiy city started to play bass when he was 9 years old. He also went to primary musical school to learn piano. When he was 15, he decided to go further with bass plying and went to Khmelnitskiy Musical College and learn duble-bass and electric bass at the same time.
He has played a lot of gigs and presentations in Ukraine and abroad.
He often used to be invited to Poland to take part in Bassdays Poland. He is also a big fan of Wojtek Pilichowski. You can read more about him listen to his songs on www.myspace.com/alexments
www.ments.com.ua .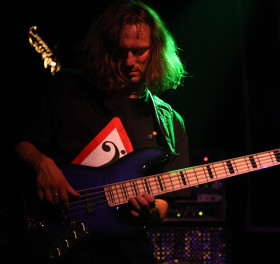 Samy Saemann (Freedom Call)
Samy is a bass player since 1984, studied at Meistersinger Konservatorium Nürnberg and Bass-School-Munich. he teaches bass for more than 15 years. He has worked with many bands playing different music from Jazz to Funk to Metal. He participated in workshops by John Patitucci, Alphonso Johnson, Jimmy Earl, TM Stevens, Gary Willis. Since 2007 he is a bassist of "Freedom Call", a band playing Power "Happy" Metal www.freedomcall.de.
In 2009 he has started his solo Fun-k-BassPopJazz project "Saemann Combo", CD release in December 2009.
Samy is the endorser for Taurus amps & cabinets, Marleaux and Maruszczyk Basses.

Samy Saemann uses Taurus TH-Cross amplifier and the speaker cabinets TN-210 + TN-410.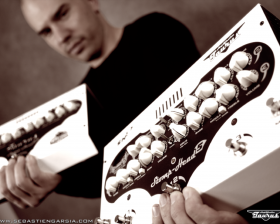 Sebastien Garsia
Sebastien is a French fusion guitarist. Actually he plays in 4 bands of which "NOODLE" whom it formed in 2015.
He is also a demonstrator for several brands.
Sebastien uses Stomp-Head 5 Custom Edition and Stomp-Head 2 Classic.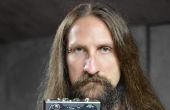 Carlos Loureiro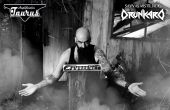 Savvas Mistiliadis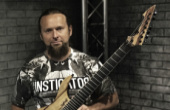 Przemek Drużkowski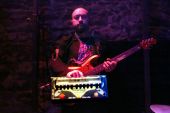 Ozan Doğanay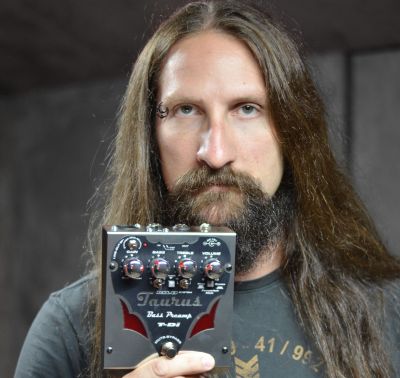 Carlos Loureiro
Musician since 1998, Carlos Loureiro is a professional metal bassist. He has developed his music skills playing in important local metal bands and taking classes at Federal University of Rio Grande do Sul (UFRGS) and Brazilian Order of Musicians (OMB). Carlos Loureiro is currently part of Liberty and Bravery Branded lineup. With the latest, he has performed in major events such as Balooning Festival in Torres/Brazil, and as opening act for Paul Di'Anno (ex Iron Maiden) and André Mattos (ex Angra) concerts. In 2004, while starting studies in sound recording, Carlos has begun to work as music producer for some bands in Rio Grande do Sul, Brazil.
Carlos plays the Silver Line T-Di preamp and Tux compressor.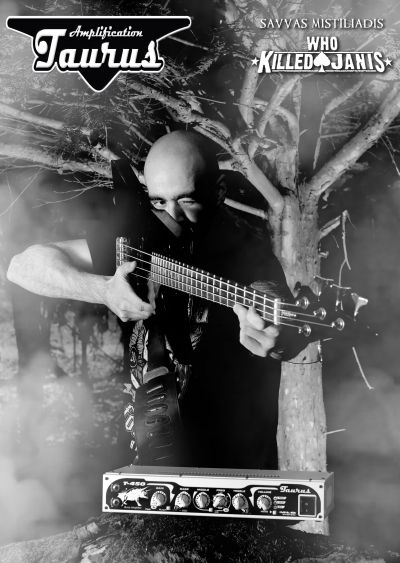 Savvas Mistiliadis
Savvas Mistiliadis...Born in Greece 4-8-1983
After getting into the extreme metal music from a young age, formed with John Kalouptsis the thrash metal band DRUNKARD with 3 full length albums so far (hellish metal dominate, like sin explode, inhale the inferno) and plenty of live shows. The last 3 years since I moved in Germany I became also member of a new born street punk rock'n'roll band named WHO KILLED JANIS with many future plans soon to be revealed..
Throughout those years I was always interested in searching and experimenting with my bass sound..I always wanted it fat and aggressive. With my new weapon from TAURUS T-450 head I am totally excited and satisfied...Very light and easy to carry around but with a great fat heavy sound like a kick in your teeth.Truely awesome.
WEB DRUNKARD: http://www.drunkardband.com/
https://www.facebook.com/drunkardband/?fref=ts
WEB WHO KILLED JANIS: https://whokilledjanis.jimdo.com/ (under contruction)
https://www.facebook.com/WHOKILLEDJANIS/
WEB PERSONAL: https://www.facebook.com/savvas.mistiliadis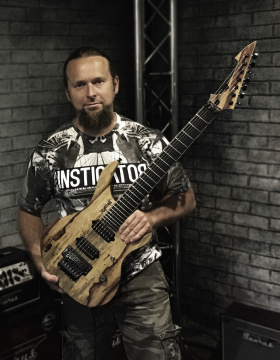 Przemek Drużkowski
Przemek Drużkowski is a luthier and musician based in Newark on Trent. He combines his guitar skills with hism woodworking knowledge to develop comfortable and modern guitars, dedicated to wide spectrum of users. Przemek is a guitarist in Aonia, with whom he has toured the UK supporting many acts like Xandria, Blaze Bayley, Sirenia, Warrior Soul, Kobra and the Lotus, and many more. In April of 2017 Przemek exhibited his guitars at MusikMesse in Germany and January 2018 was his debut at NAMM in Los Angeles.
During the shows, Przemek demos his guitars, which are powered by the Taurus SH5 stomp-head and the Taurus Servo.

Przemek uses Stomphead SH5 and Servo.
"Amazing big amp in a small box ! Apart from great and very versatile sound it is also designed to be very function and practical. A must have tool for a modern musician"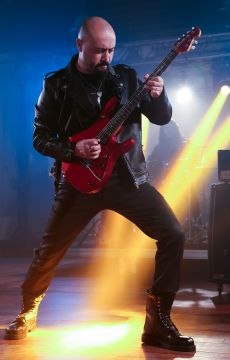 Ozan Doğanay
Ozan, born in 1980, played electo guitar with many local rock bands in İzmir since 1997. He also accompanied many artists at their live performances and toured with them. Specialized in progressive rock, Ozan achieved outstanding success in Rockschool/London trials and taught many students. Right now he is regularly on stage with his band BEYEFENDI, teaching electro guitar and working hard for their first album.
"Taurus – Stomp Head 4 HG, allows me to carry a huge, high gain tube amplificator either in my pedal board or in my backpack."
Ivan Fusté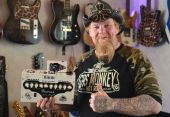 Pontus J. Back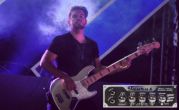 Tiago Mourão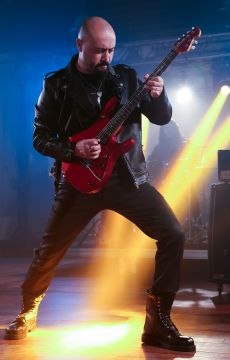 Ozan Doğanay
Ozan, born in 1980, played electo guitar with many local rock bands in İzmir since 1997. He also accompanied many artists at their live performances and toured with them. Specialized in progressive rock, Ozan achieved outstanding success in Rockschool/London trials and taught many students. Right now he is regularly on stage with his band BEYEFENDI, teaching electro guitar and working hard for their first album.
"Taurus – Stomp Head 4 HG, allows me to carry a huge, high gain tube amplificator either in my pedal board or in my backpack."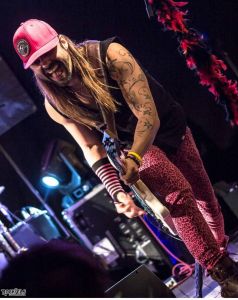 Ivan Fusté
He has all the ingredients to be the perfect rockstar. Extroverted, impulsive and... A true rocker! His passion, dedication and perfect execution make of Ivan a true Rockstar on stage. He enjoys every gig as if it was the last one.
Ivan uses Qube-450 and TS-210.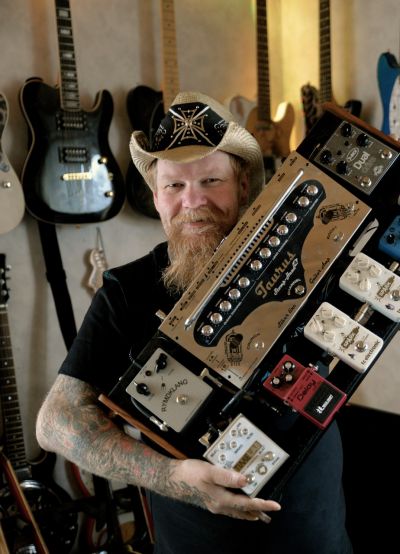 Pontus J. Back
It all started at a very young age. Pontus got his first guitar at the age of four. He played on and off in local bands for years until he met Whitesnake guitarist Micky Moody in London, England 1995. That was when the life as a touring rock musician started. He also did several tours with Status Quo drummer John Coghlan. Later he founded the band Skinny Molly together with Lynyrd Skynyrd guitarist Mike Estes and founding Molly Hatchet guitarist Dave Hlubek. Pontus left the band in 2005 to focus on other projects in NYC. His lifestyle brought him to his deathbed in February 2007 and it is a miracle that he is alive. Since 2008 Pontus has been touring as a Christian rock musician and he is travelling under the name "The Rockin' Reverend Pontus J, Back". He has released four solo albums since then and on the 2016 release HOPE, he re-connects with old friends as Dave Hlubek, John Coghlan and Pete Rees (Gary Moore). 2017 he released a totally different album Rockabilly Redneck.
Today Pontus is using a Taurus Stomp-Head amp and a 1 x 12" Taurus cabinet, the fabulous Taurus Servo together with some of the Taurus effects with Harley Benton guitars.
The guitars:
- I first found out that a guitar does not have to be expensive. For years I have played Gibsons and Fenders but I sold my Les Paul for a Harley Benton and I only play them today, Pontus says.
The amp:
- Last years I tried out different amps. Because of the variety of music I play today I could not find an amplifier that had all I needed so I had to enter into the world of effect pedals. For example, when I play Rockabilly I need a fast delay and when I play worship I need a good clean sound. I tried the Taurus stomp head and I could not believe what I heard. Both the clean and the distortion channels are awesome. The first amp I tried with the features I needed. The best is that it all fits in my pedalboard and it is so cool to have everything in one place. The best of all is that it sounds great, Pontus says.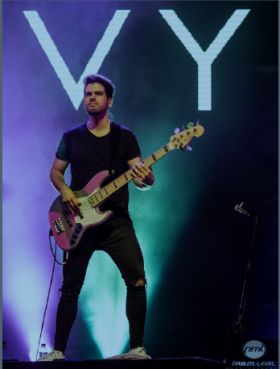 Tiago Mourão
Tiago Mourao was born in 1993. At the age of 9 he started playing the bass guitar.When he was 14 years old he joined his first band. Since this first experience, he has been a freelancer musician playing rock, folk, brazilian, jazz and funk music. At the same time has he performed on stage, he began his jazz studies at the age of 14. At the age of 16 he started playing double bass. In 2012, he entered the University of Music of Oporto, where he took his bachelors degree of jazz performance in 2015. In 2012 he won the prize of best jazz combo at St. Luiz national jazz contest. In 2016, Tiago joined the band of the Portuguese pop artist Mickael Carreira, where he still continues performing. In this year, Tiago started his master's degree of jazz performance in electric bass at University of Music of Lisbon. Nowadays he has finished his master's degree, presenting a thesis on the three finger pizzicato technique used by NHOP. During this period, he has also been working as a teacher, giving classes of bass guitar, double bass and jazz combo. Currently he works with pop Portuguese and Brazilian artists and also some jazz groups from Lisbon.
Tiago uses Qube 450.