Artists Recommendation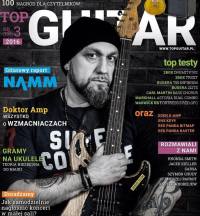 PIOTR ŁUKASZEWSKI
Guitarist, music producer, arranger and composer. Member of the Phonographic Academy of ZPAV, mainly known for appearances in such bands as TSA Evolution, Skawalker, Ira, KarmaComa.
Co-founder of Custom34 recording studio. Custom34
"So small and so smart ! The last link between guitar and Kemper or Fractal which are sounding with it even better. In my case Servo makes my Kemper sound much more lively and "tube like". Great for guitar or bass recording directly in to computer. Works very well with any kind of pickup. Such a VITAMIZER on the amplifier's input. It perfectly sets the guitar in front of the amp. After three gigs and several studio recordings one thing is certain -that's what I was missing. I won't give it back ;-) "... thanks Adam!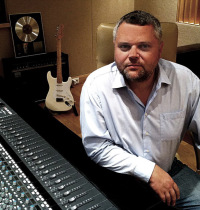 JACEK GAWŁOWSKI
Sound engineer, specializing in mastering and recordings mixing also composer and guitarist. He has collaborated with such artists as: Closure, Army, Closterkeller, Kombi, T.Love, Sistars, Ania Dąbrowska, Anna Maria Jopek, Kayah, Aga Zaryan, Ewa Farna.
Owner of recording studio JG Master Lab.
"Unusual cube sets up the sound of a guitar amp and introduces the extraordinary vitality of the sound. I recommend it to all guitarists."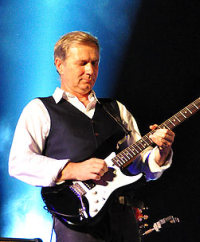 MAREK RADULI
Guitarist, arranger, composer, session musician. Member of the Phonographic Academy of ZPAV. The most famous as a guitarist of Budka Suflera. He also participated in many other projects, among others: Maryla Rodowicz, Jacek Skubikowski, Tadeusz Nalepa band, Bajm and ΠR2.
"I recommend the Taurus Servo to those guitarists whom really care about their own sound. The Servo will enrich and tighten your guitar tone without changing the sound you prefer. The amazing Servo's performance causes playing guitar on a clean sound to became a real pleasure. Equally important, Servo works perfectly with other guitar cubes and also as a "afterburner" in a crunch and distorted sounds.I have it, I use it, I recommend it. Marek Raduli "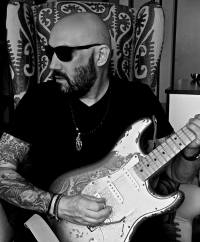 GRZEGORZ SKAWIŃSKI
Guitarist, vocalist, composer and music producer. Frontman of Kombi band and guitarist of O.N.A with Agnieszka Chylińska. Initiator of the Skawalker project, film music composer, involved in projects such an artists as Acid Drinkers, IRA, Golden Life and Liroy, while pursuing a solo career.
"This device is an absolute revelation. It trully revives the sound of the guitar plugged either to a classical amplifier or Kemper, Fractal ... It sets the lower frequencies without introducing any distortion. It could be said that the guitar gets a second life, the sound is just breathing from the Servo Drive. ....
I highly recommend it".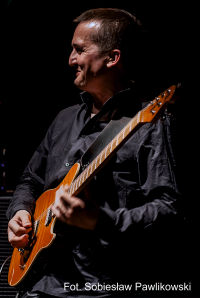 JACEK KRÓLIK
Guitarist, session musician, member of Grzegorz Turnaua's band and other music groups like Brathanki and Kreszendo. He also cooperated with such a bands as Lombard, Tilt, Chłopcy z Placu Broni, and also with Grzegorz Ciechowski, Zbigniew Preisner, Andrzej Sikorowski, Krzysztof Cugowski, Urszula, Renata Przemyk, Justyna Steczkowska, Edyta Górniak and many other. He has recorded over 150 albums in his career.
"The Taurus Servo is an extremely friendly and helpful effect, allowing the creative and perceptible thicken of pure guitar sound. It very nicely saturates and expands the original signal, while gently compressing the sound.
Even the extreme settings of the potentiometer the Servo gives a saturation which is very pleasant for ear and most importantly - it does not change a original sound's character. Servo is very helpful when clean and crunch sounds are used as well as light drive. Works very well with both the digital and the classic tube amps .
Recommend it. Jacek Królik "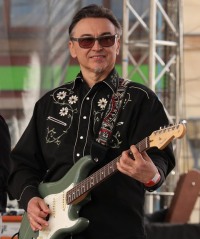 LESZEK CICHOŃSKI
One of the leading Polish blues guitarists, vocalist, composer and arranger. A deserving teacher and lecturer at numerous music workshops. Author of guitar courses "Blues - Rock Guitar Workshop" and "Guitar ABC". Since 2003, he has been conducting a huge guitar orchestra performing Hendrix songs, organizing "Thanks Jimi Festival" and annual beating the Guinness Guitar Record as part of it . He has performed at the biggest blues festivals around the world, including Monterrey Bay Blues Festival in California and Narooma Blues Festival in Australia.
"This extraordinary cube "serves " us a fuller guitar sound, works like a well balanced exciter, if necessary as a singing booster in one.Congratulation! Keep on Rockin' TAURUS !" Leszek Cichoński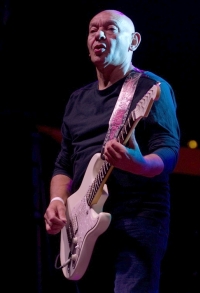 DARIUSZ KOZAKIEWICZ
is an extremely experienced and outstanding Polish guitarist. He has worked with the most important Polish formations and soloists. He belongs to the class of musicians closely connected with the legend of Polish rock. He seamlessly flows from one musical style to another. In the past he has collaborated with Tadeusz Nalepa, Zbigniew Namysłowski, Wojciech Karolak, Rebert Chojnacki, Jan Borysewicz, Ewa Bem, Anna Jantar, Piotr Figiel and the legendary Test band. He has been associated with the Perfect for many years.
"SERVO is a great effect that supports the sound of the guitar. The sound is rounder and very tight. At maximum SERVO's gain we get a much longer sustain with a very smooth fade out, without compressor's hard cut at the end. I highly recommend Servo to every guitarist, for every amp model and every kind of music. THANKS TO TAURUS "Servo". Dariusz Kozakiewicz"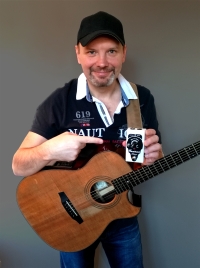 ADAM PALMA
PhD (DMA) solo acoustic guitarist, has performed with Al Di Meola, Tommy Emmanuel, Bireli Lagrene, Leszek Możdżer, Ewa Bem and many others. Adam was the winner of "The Best Acoustic Guitarist" title in Poland in 2014.
www.adampalma.co.uk
"I've been addicted to the Taurus Servo ever since I plugged it into my pedalboard. Whenever I switched it off during a concert, I immediately missed the richness and fullness of the sound.
So from now on, it stays in my gearbox and is now an essential pedal in my stage lineup! Adam Palma"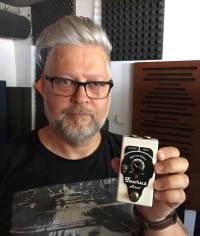 ARTUR GADOWSKI
Rock man, frontman of IRA one of the most popular rock bands in Poland. Nominated for the Fryderyk Award 2000 in the "Vocalist" category.
Together, with the IRA, won three Super-dome statuettes at the 47th National Festival of Polish Songs in Opole.
"I connect the Servo to the Helix and always use it in the studio for electric guitar recordings".
I recommend it. Artur Gadowski"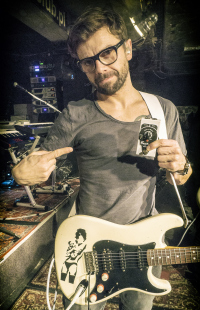 KUBA KAWALEC
One of the founders and the frontman of Happysad. Composer, vocalist, guitarist and lyricist. He made his debut with the track "Before I Go", which remained on Marek Niedźwiecki's list for 33 weeks.
Their album titled "Traveling down, and upstream", according to the magazine "Teraz Rock", is among the best Polish albums of 2005. In April 2007, "Teraz Rock" magazine placed "Doesn't matter" among the 50 most important albums in the Polish rock history. Every time they appear on stage, they always capture the attention of young crowds.
"Servo is my best buddy, who knows the tone and on whom I can always rely. He will not cheat, he will not fail, he will always be helpful. It is so great to have him under my foot. Kuba Kawalec"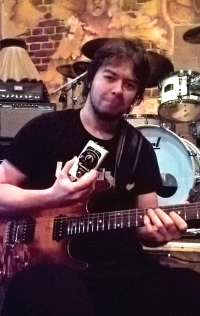 MICHAŁ TRZPIOŁA
A young electric guitar virtuoso, a graduate of the Music Academy in Katowice.
In 2013 won the prestigious Solo Życia competition in Lublin.
In music he is most interested in the broadly understood improvisation, where the virtuosity of the performer is the most visible. Currently he plays with Wojtek Pilichowski's band.
"Servo Gain is a "special tasks" effect. It brings a wider and much more spacious guitar sound. Acts as a booster, compressor and something else, what is really difficult to describe. It has settled in my pedalboard for good. Michał Trzpioła"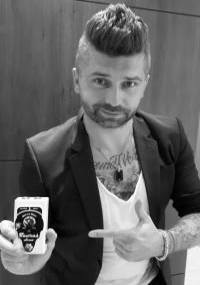 PIOTR KONCA
Composer and pop-rock guitarist currently associated with IRA, he collaborated with Patrycja Markowska, Magda Femme, Sylwia Wiśniewska, Justyna Steczkowska and others.
"The Servo set with the Fractal or the Helix does a really great job.
It adds a lot of richness, which I have missed so far".
Piotr Konca "
KRZYSZTOF MISIAK
Polish guitarist, composer, music producer and pedagogue.
Winner of the "Best Rock Guitarist" category in the readers' poll of Guitar and Bass + Drums magazine in 2004. A versatile guitarist who greatly dabbles in a variety of musical styles. An unquestioned virtuoso, an eternal seeker of unusual chords with unusual colors.
He cooperated with such performers as Mark Raduli, Wojciech Pilichowski, Dariusz Kozakiewicz. Between 2003-2006 he worked as a guitarist of Chylińska's formation. He is currently the leader of the band "3 Jazz Soldiers".
"SERVO adds a widthness and dynamics without distorting the original tone. It also works well in low frequencies, slightly compressing the sound. Sound designers are also impressed. Krzysztof Misiak"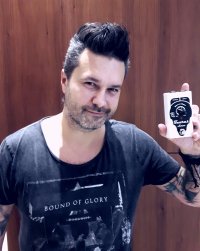 SEBASTIAN PIEKAREK
IRA guitarist, vocalist and composer. Session musician who has collaborated with Doda, Kasia Kowalska, Wojtek Pilichowski, Patrycja Markowska, Daab band, Brothers and Spotlight. Participated in many other studio projects.
"Since I hooked up the Servo to my guitar, I've left it that way ever since.
It revitalizes, enriches sound, perfectly complements my Helix or Fractal.
Great for studio work. I recommend it".
Sebastian Piekarek "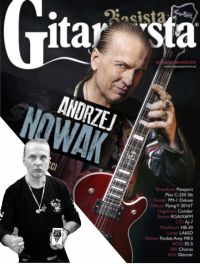 ANDRZEJ NOWAK
Guitarist, composer and music producer. Founder and leader of Polish hard-rock legend - TSA. In the 1980s the TSA band shaked the Polish rock scene.
Andrzej Nowak participated in about 70 records with various performers in Poland and abroad. He played and recorded with Tadeusz Nalepa, Martyna Jakubowicz, co-created the "I Ching" session, recorded in the Trojka radio on two-disc album. Currently he is the pillar of two bands, TSA and the Bad Dogs.
"SERVO Taurus works very well. I used it for a show in the Trojka Radio and for the fourth live CD recorded with their effects. Great sound ! Taurus + Laboga are a big surprise. SERVO creates an incredibly subtle effect that meets all the highest demands. Acoustic guitar sounds sensational!
Andrzej Nowak"
ADAM OTRĘBA
Rock musician, guitarist and one of the founding members of the Jam, a group playing blues/rock style of music.
The band is regarded among the most important groups in the history of Polish rock and blues music.
"Thanks to SERVO the sound is fuller and richer.
I just turn it on and it stays on until the end of the gig. It's more then OK."
Adam Otręba "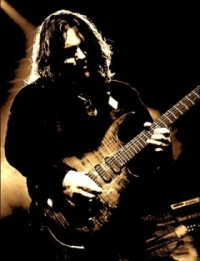 TOMMY DENANDER
Tommy works on 150-170 albums a year and has appeared on more than 2000 albums with artists like Michael Jackson, Paul Stanley, Ricky Martin, Alice Cooper, Steve Vai, Gary Moore, Jimmy Page, Carlos Santana, Richard Marx, Peter Cetera, Toto, BB King, Sheryl Crow, David Foster, Desmond Child, Bob Ezrin, Max Martin, Don Henley, Jeff Beck, Tokio Hotel, Backstreet Boys, Westlife, Jimi Jamison, Robin Beck, House Of Lords, David Roberts, Yngwie Malmsteen, Michael McDonald, Kelly Keagy, Fee Waybill. as well on many movies including Gorillas InThe Mist (Sigourney Weaver), Code Baltic Storm (Donald Sutherland) and Alice In Wondeland (Johnny Depp) and much more!!
"Finding great pedals for certain sounds is pretty easy these days but finding one that just demands to be on all the time no matter what sounds you are using is very rare! Servo sounds like you had your favorite amp serviced with new tubes plus one extra tube added...it's absolutely transparent and just pushes your sound forward slightly in a wonderful way. Love it. The Servo pedal is stunning!!! It's on all the time for me now."
RUGGERO ROBIN
Is present in over 60 million cd sold all over the world having participated in very important productions performing on an international basis, with artists such as: Zucchero Fornaciari, Andrea Bocelli, Luciano Pavarotti, Paul Young, B.B. King, Dolores O'Riordan, Giorgia, Nomadi, Riccardo Fogli and many others great artist as: Bruce Gaitsch, Janey Clewer, Joe Diorio, Trilok Gurtu, Enzo Todesco, Alex Acuna, Oskar Cartaya, Marc Jordan, John Patitucci, Steve Gadd, Joey De Francesco,Byron Landham, Marc Quinones, Richie Gajate García, Giulio Capiozzo, Flavio Boltro, Robert Bonisolo, Frank Tontoh, George Acogny, Thoss Panos and other great artists.
"This little servo pedal gives you character and pronunciation, to every note you perform ... very interesting !!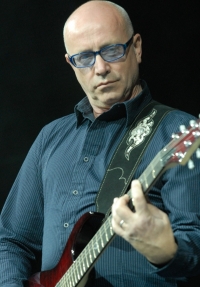 BRUCE GAITSCH
American guitarist, composer, and producer. He is best known for working with notable musicians such as Chicago, Peter Cetera, Madonna, Agnetha Fältskog and many others as a session musician and songwriter like: Timothy B. Schmidt (Eagles), Kansas, The Fixx, Restless Heart, Poco, Phillip Bailey, Tom Scott, Agnetha Faltskog (ABBA), Lara Fabian.
"Upon first trying the new TAURUS Servo, I was amazed at the sustain and punch added to the sound of my guitar. To me it is like two pedals in one. A great boost and compressor. Very hi fi, very smooth yet warm and strong as hell, a must for any guitarist."
Bruce Gaitsch, Nashville TN August 7th 2017.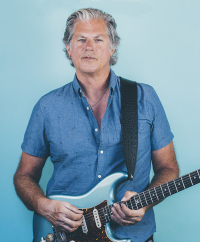 MICHAEL THOMPSON
One of the mostly recorded guitarists in the world. Graduated from Berklee College of Music in Boston. He's been working with David Foster since 1989. He worked with the producers such as Quincy Jones (O's Jook Joint), Babyface (Babyface Unplugged) and "Mutt" Lange (UP! Shanii Twain). You can hear Michael's guitar listening to Cher, Celine Dion, Madonna, Michael Mc Donald, Michael Buble, Celine Dion, Whitney Houston, Toni Braxton, Phil Collins, Rod Stewart, Joe Cocker, The Eagels and many more.
The Servo is a great "always on" pedal that gives me a little rock edge into a clean Fender amp. congrats to Taurus for these design!